Sightseeing and babywearing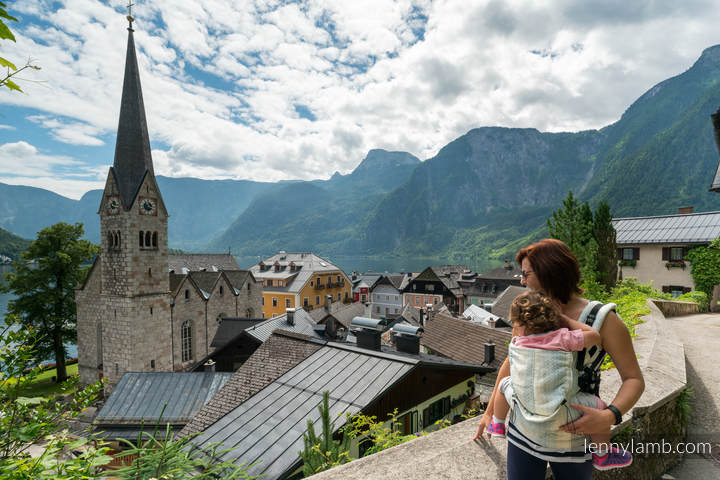 Sightseeing and babywearing
Babywearing can help you in many outdoor activities, such as long walks, hiking or training. But what about sightseeing? It may seem difficult with a baby but with babywearing – it won't be hard at all!
Why? Let's point out some advantages.
Mobility
Stairs, stairs, stairs… Many historical buildings have stairs – and some of them don't have lifts; many others, like ruins of the castles, have un uneven surface, are located on the hills or require some kind of a clambering. With a child in a wrap or carrier, you can get almost anywhere! And you don't have to wonder what to do with a stroller and how to protect it from being stolen when you leave it and go inside the historical building.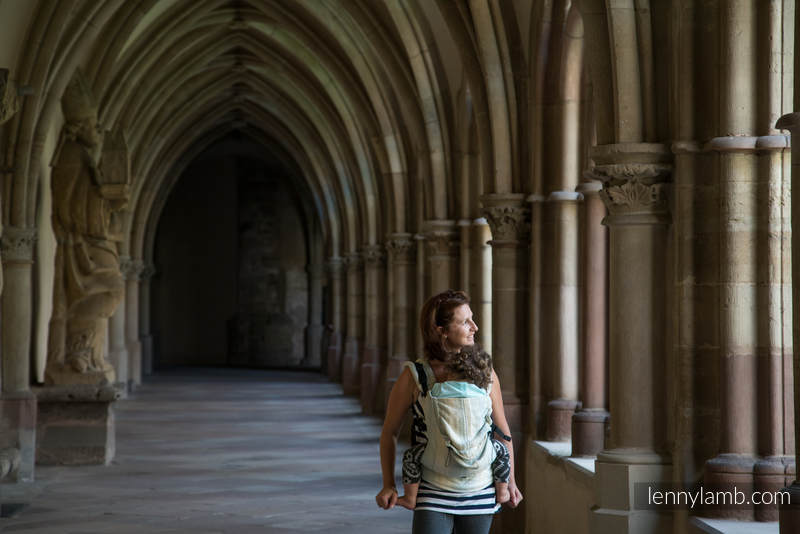 In the crowd

Navigating through old, narrow (like in Italy) or crowded streets is easier with a child close to you. And – what is very important – even if your toddler is walking independently, you can carry her or him in the biggest crowd – you won't lose sight of your child and she or he won't get lost in the mass.
Access restrictions
Although it's changing, there still remain many places that you are not allowed to enter with a stroller (for example – some museums or even… botanical gardens!). With a wrap or a carrier – you don't have to postpone visiting them.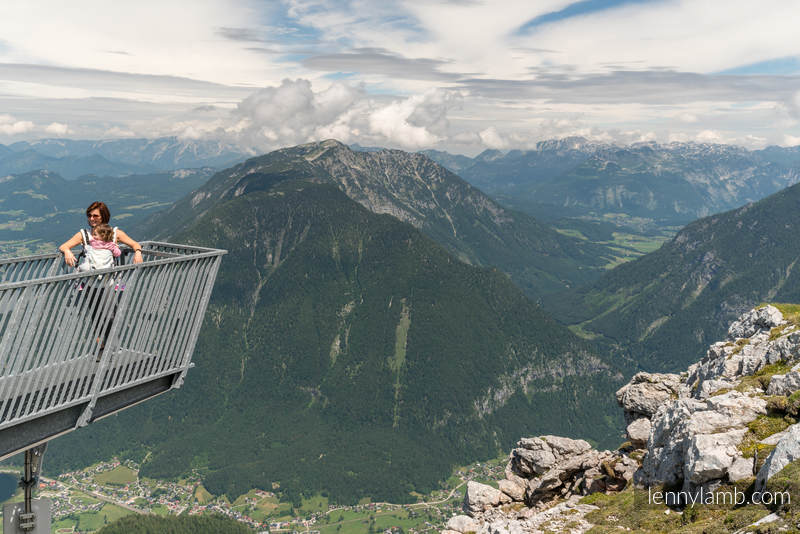 Free hands

While sightseeing, it's so comfortable to have your hands free: to hold a child by its hand, to reach for a tourist guide, to take a photo, to eat something – and for many other reasons. If you carry your baby in a wrap or a carrier – you always have your hands free!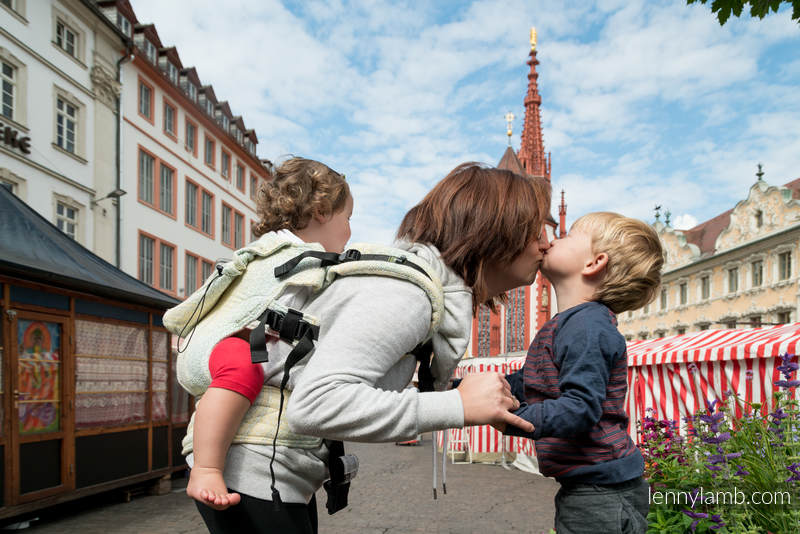 Psychological advantages

Changing places and seeing many new people may not always be so easy for your baby who may need some extra hugs. Babywearing is the best way to give your child as many cuddles as you both want. It will surely calm all the anxiety.
Practical tips
Always be prepared for a change of the weather: remember to take something to protect your baby from the sun, cold, rain, wind and other unexpected weather conditions (depending on the climate of the place you're visiting).
Take something to eat and drink for your child – even if the shops are within arm's reach. The local products may not always match your baby's taste.
Listen to your child: make breaks whenever she or he wants. Give them time to play, eat and move. Do not overload the sightseeing program.
Enjoy your trip!
Thank you for beautiful photos, Tina Reid! Tina is the author of excellent blog http://mumtravel.com/.
---