LennyLamb
baby slings, reusable nappies
Shop
Woven Wraps
Jacquard Woven Wraps
Bamboo Woven Wraps
Diamond Weave Woven Wraps
Wool Woven Wraps
Stretchy Wraps
Ring Slings
Ergonomic Carriers
Mei-Tai Carriers
Babywearing Coats
Fleece Babywearing Jackets
Fleece Baby Suits
Reusable Nappies
Turtlenecks for Two
Babywearing Handbook
Baby Sheet Sets
Accessories
Discount Area
Outlet
Woven Fabric Scraps
Articles
Why Children Should Be Carried ?
LennyLamb's Quality Policy
Mei-Tai Carrier
Don't carry your Baby Facing Out
Babywearing Anatomy
Kangaroo Mother Care
A little about evolution
Reusable vs. Disposable Diapers
How to tie ?
Mei Tai Handbook
Chest Belt Backpack
Hip Carry
Cradle Hold
Putting a Child on Your Back Carry
Others
Counters and sliders
Login
Sling Libraries
Links
Striped Slings Designing
User's Manual
- Is attached to each of our products.
- In detail and accessibly describes how to tie a baby slings and Mei-Tai carriers.
- Has a positive feedback in a medical environment and babywearing parents.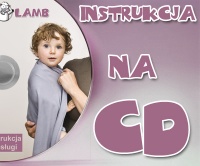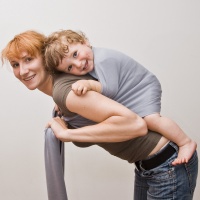 Choose the Right Baby Sling for You :

Height of a wearing person
cm.
Weight of a wearing person
kg.

You don't have to answer to all below questions, but the more hints you'll give us, the better fitting product we'll choose for you.

no
yes
Does the baby sit up by itself?
Will the sling be used for carrying babies younger than 5 months ?
Is the ease of use a crucial thing for you ?
Is it essential for you to buy a product that will last for longer ?

Shopping safety guaranteed by:
What could be used for wearing a baby ?
Baby Woven Slings
is great for a newborn baby as well as for 2-3 years old baby. They can be tied in many ways, the same cloth fits to persons with various sizes. Broken Twill weave of fabric gives a unique property that allows to evenly wrap our baby, so it is completely safe. .
Stretchy Slings for children carrying
are particularly recommended for newborns. They are very comfortable to use, because we put in the newborn into almost prepared binding. There is also less problems with snapping the sling, because it is flexible, so well adapted to the little body of child.
Mei-tai Carriers
are very popular group of soft slings, such Asian slings experience their renaissance in Europe. This is a piece of cloth tied to the body with four long strips. They do not have any rigidities (like a flexible cloth or woven cloth), allowing for carrying a child according to physiology of young spike.
LennyLamb
is a producer of :
best baby slings
,
meitai baby slings
,
slings for babies
,
meitai carriers
,
baby carrying slings
,
newborn baby slings
,
woven wraps
,
slings for baby
,
baby carrying wraps
,
stretchy wraps
,
stretchy slings
,
woven slings
,
elastic slings
,
elastic wraps
,
baby carrier slings
,
baby slings and wraps
,
babywearing jackets
,
baby slings
,
Shoulder bag (made of wrap fabric) - Tangata - standard size 37cmx37cm
Baby Sling, Broken Twill Weave (bamboo + cotton) - Salsa - size S
Fleece Babywearing Vest - size S - Navy Blue
:en_SFTSHLL_BLCK