7 advantages of LennyUp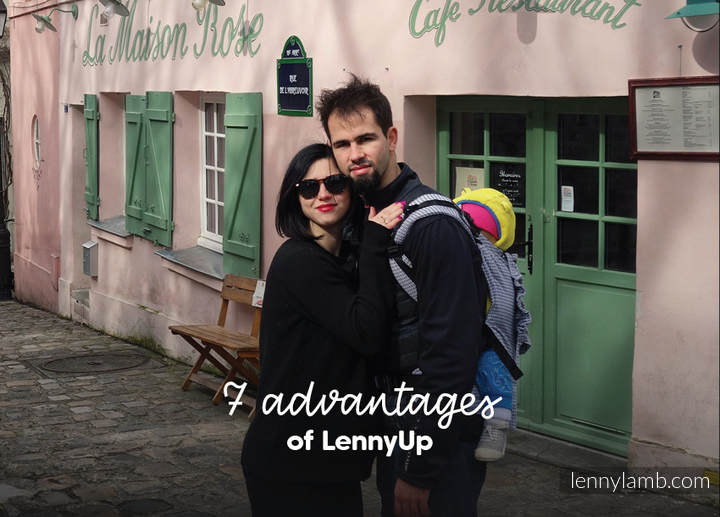 7 advantages of LennyUp
You like the idea of babywearing! Are you looking for a simple and comfortable carrier? An ergonomic carrier would be the answer! LennyLamb is an adjustable ergonomic carrier, which grows with your baby. Take a closer look at it!
LennyUp provides the correct ergonomic position (the legs are bend in the hip and knee joints, the baby is in the "frog" position, the back is rounded and well supported, the head is not bent over the chest). LennyUp carrier, as each LennyLamb product, is in compliance with ASTM norms and the act on the general safety of products of 12 December 2003. The carriers are made of jerseys, to the production of which we use yarns with OEKO-TEX® STANDARD 100 certificate.
An ergonomic carrier is a tool for carrying babies equipped with a panel and stuffed hip and shoulder stripes, fastened with buckles, which resemble backpack buckles. You do not have to learn to tie. You fasten the waist belt - click. You mantle your baby with the carry, you put on the shoulder stripes and fasten them on your back - click. Two clicks and you can go!
The carriers fit almost most adults. Everyone can carry: mother, father, babysitter and grandpa as on the photo! Each caretaker will master the use of LennyUp. Only very slim women are not recommended to use LennyUp (below XS size)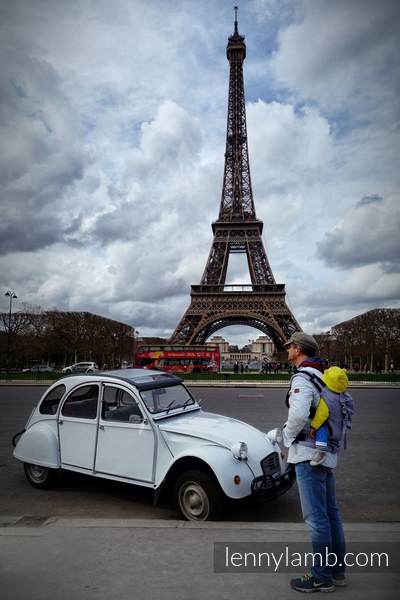 It is the next advantage of LennyUp. It fits kids from the first months of their life up to 2 years old. Thanks to the multi-level regulation of the panel and shoulder stripes, the carrier provides adjustment and the correct, ergonomic position of the baby at every stage of development. If you have two kids - a little baby and two-year-old, you can carry your babies in accordance with your needs.
You can carry in two positions - front carry from the second month and back carry from the fourth month.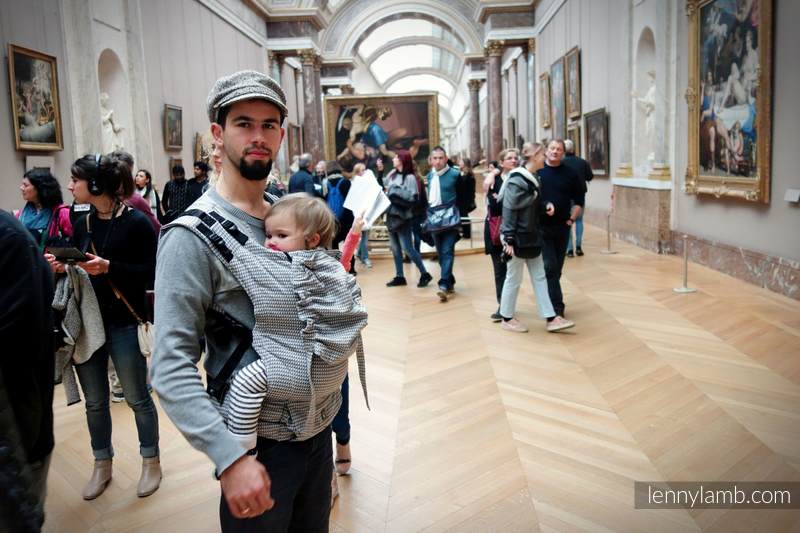 The fabrics, which are used for the production of LennyUp, are manufactured in our weaving studio. All LennyUp carriers are specially designed for the production of babywearing products. The wide range of designs, colours and yarn blends may intimidate, but you will definitely find a pattern, which will express you!
You can see all available designs here!
The seventh and the most important advantage of LennyUp carrier! Your baby needs you, your closeness. Babies do not understand words. When you are close, you give your baby love.
Choose the best way of carrying, which will suit both of you and start carrying today!
All the for beautiful photos where taken by Ola and Mateusz - authors of the excellent travelling blog http://dzieckozlaosu.pl
---