The amazing story of LennyLamb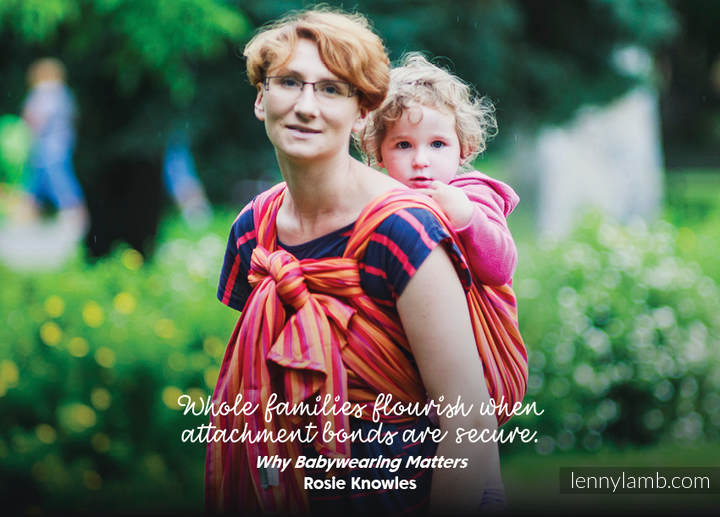 This story begins in May 2007. In our little flat in the Bemowo district of Warsaw, little Franciszek appears. Our little cherub. Then, I did not know that the thing that will happen will turn our life upside down and the lives of many mums all around the world.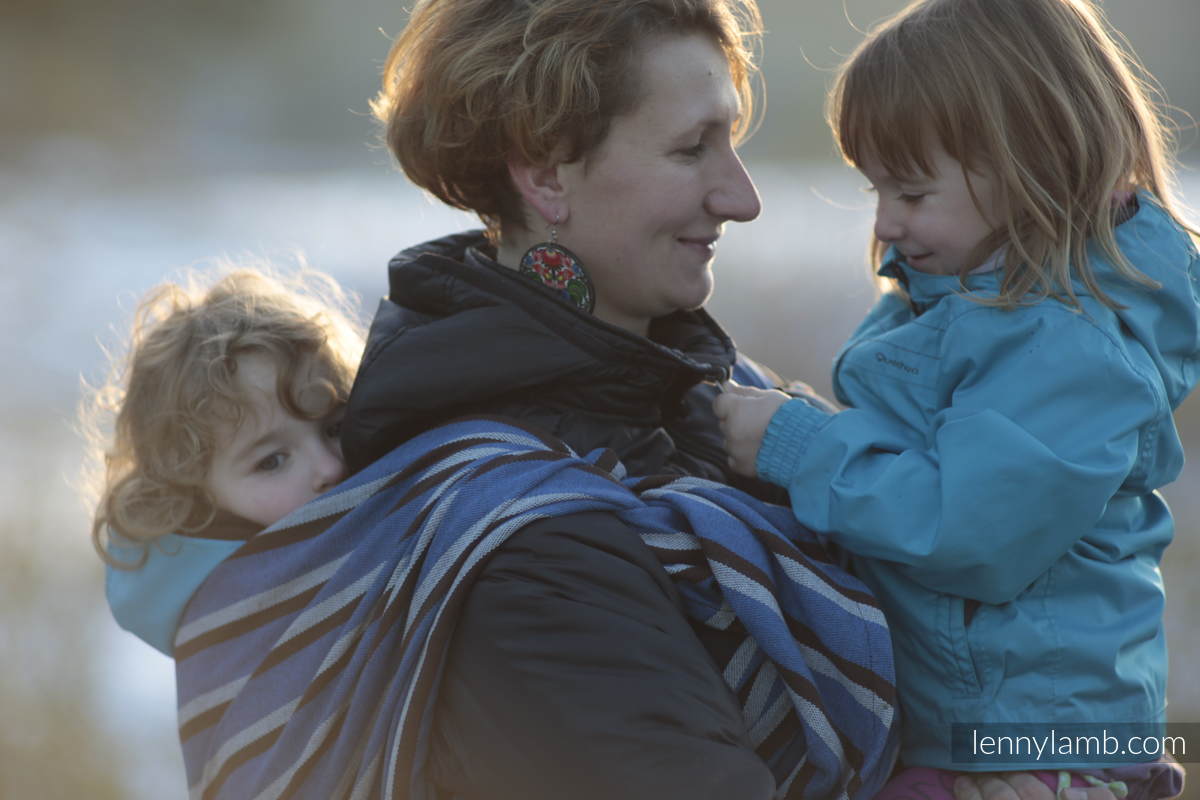 The first walk with Franek - it is a disaster. I barely make three steps when my little angel turns on such a siren that you can hear his scream in three adjoining settlements. Taking him in arm helps only for a second. The attempts of putting him into a stroller end up with the scream as if the stroller was his biggest enemy.
What to do? I can't spend the whole life with the baby in the flat. A friend suggests a wrap? A wrap? I'm so tired that I would do everything to change something. The first wrap was cut out of a rag, which was found at my mother's closet. The family looks at me as if I go nuts. Do you really gonna wear your baby in the rag? - they keep asking - It is safe? They sow doubts - Maybe, they have right? Maybe, it will do more harm than good? But if I don't try I would not know the truth. After the first attempt, I know. Franek - under my heart is safe and calm.
Nestled in my arms, he gives me a sense of freedom. Now, I can be active again, my hands are free. I can participate in the social life again. Meet people. And I use it.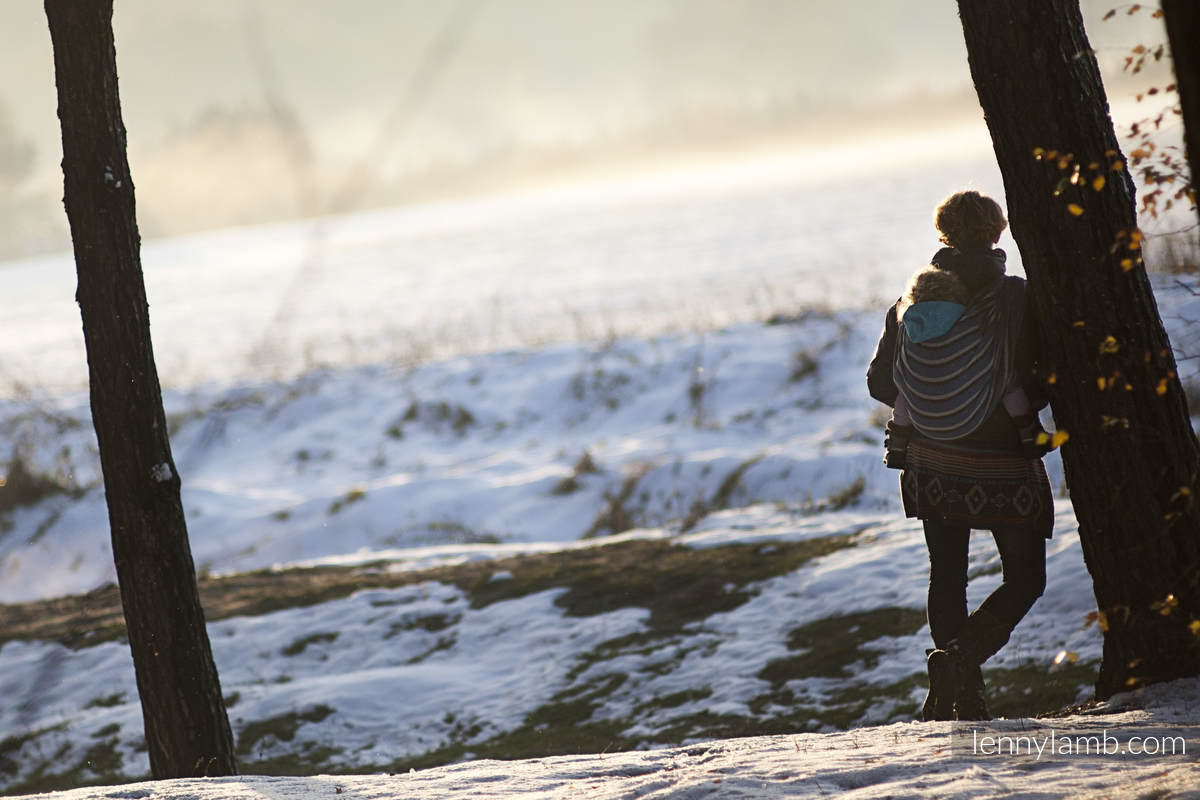 Together with other mums, who carry their babies in wraps, we create a community, which provides support and share experience. More and more people are using our knowledge, appreciating the freedom the wrap gives.

I dream about the real wrap. I spent many hours on the internet, I call and write to the manufacturers, also foreign ones, because in Poland there are not many wraps. Finally, I find a person, who imports Girasol wraps, which are weaved by Mayans in the mountains regions of Guatemala. This wrap will be my favorite one, but I don't have a choice. I bought what I was available. I want another one, brown will be the best, with little white stripes. But I can't find one. I don't want to buy from what is available. I want to choose. Then an idea came to my mind - let's do it by ourselves. Michał - my husband - loves the idea. We set up a manufacturer. My sister Kasia and her husband Piotrek join us to make a product. I stay with us for better or for worse. The worse happens more often than we thought. The fabric we want is not available anywhere. So Kasia and Piotrek drive their green Mazda to Łódź. They go from one weaving mill to another weaving mill and from one sewing room to another sewing room - it is impossible and it is impossible - they hear it all the time. But tell a mother that something that is good for her baby is beyond her reach! I won't let go. We apply for grants. Music from Leny Valentino inspires us to give the name to the company. A fluffy ship comes naturally - as a symbol of softness and warmth. It catches our heart. We've got this. We will be LennyLamb.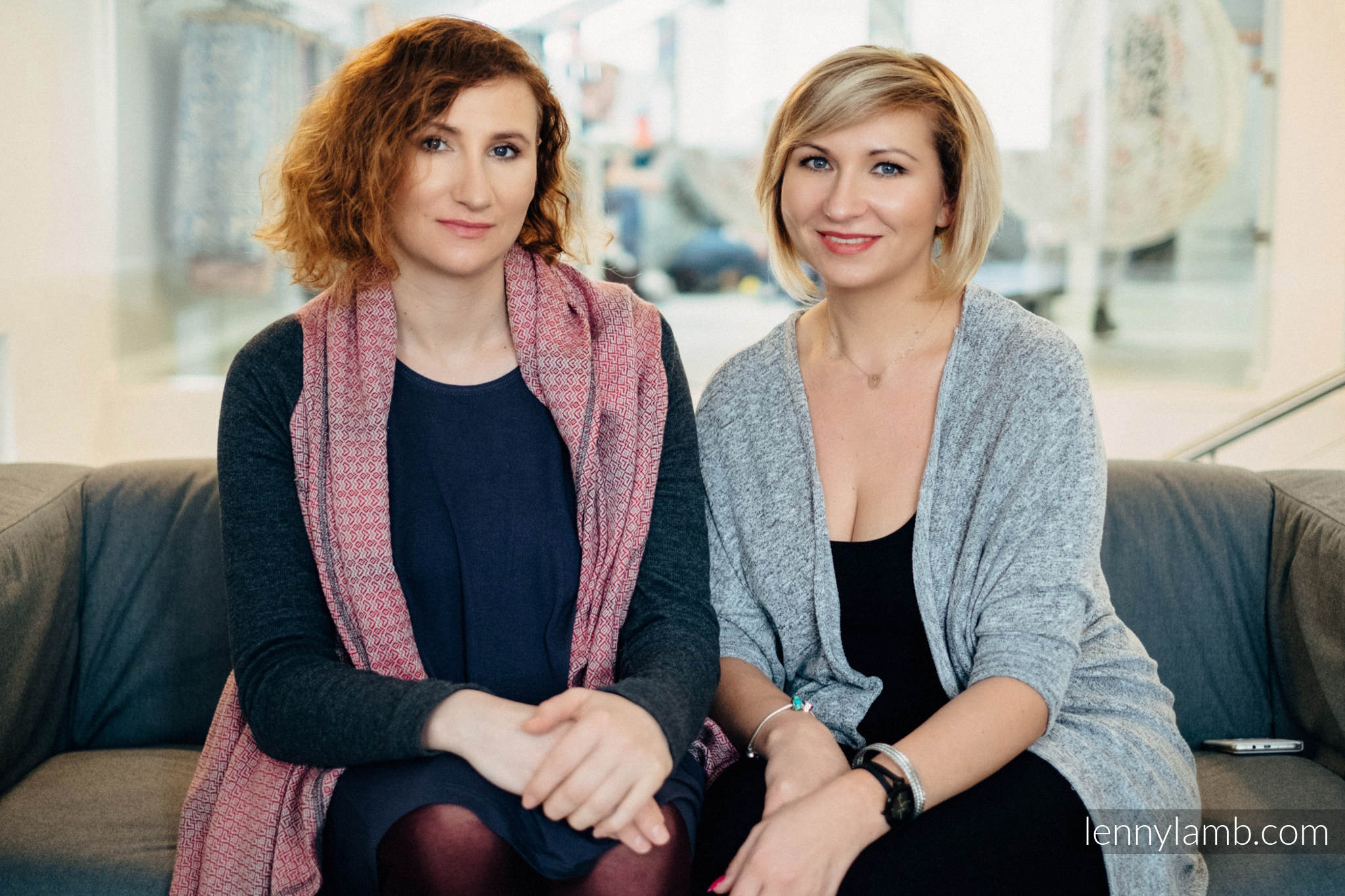 We find a venue and make the total renovation, the scent of paint is irritating our noses, the employees are ready, the machines are shining, the red ribbon is waiting to be cut. And suddenly, the owner of the venue terminates a tenancy agreement. We were deceived. LennyLamb became homeless. I feel like a forged ballon. What to do with the employees, clients, and orders? We sit together, four people, and think about the situation - Do we resign? But mums do not give up! And maybe…. Maybe we should go back home. just like Franek turned under my heart thanks to the wrap, we go back to our mum. To Kłudzice.

We start from scratch. Fabrics do not meet our expectation, and we wait months for realization. men decide - we need to have our own weaving mill. We put the first, used loom. The installation takes 5 months! It's shocking! We learn step by step, watch the process from the first thread to the finished product. We know that we need more weaving looms. Michał and Piotr live in the fledgling weaving mill. Sleepless nights pay off. An old barn gest new life and is a shelter for seven new looms. Within 2-3 week they weave fabrics that we want. With due texture, not to thin, not to thick, rightly flexible, soft and sturdy.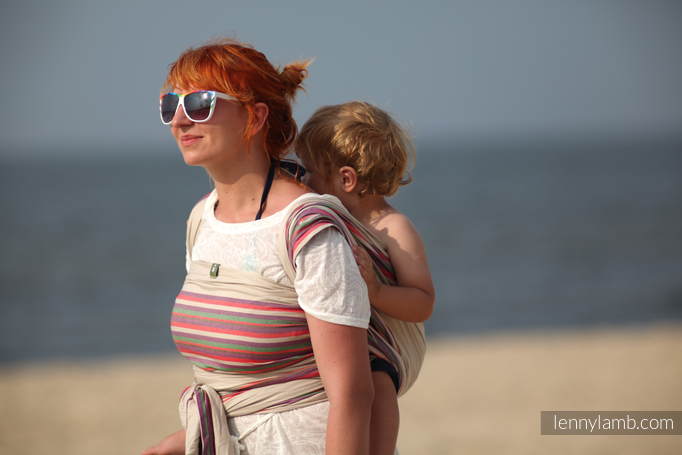 All of the designed wraps are tested by our children, seven children. Our family company, hidden among woods and fields, in our lair, is a recognized brand worldwide. Weaved out of love for children and care for adults. We produce carriers, wraps, and things, which enable carrying babies. In colors and patterns that would cross our client's minds. We are just babywearing experts.,
---