BABYWEARING IN THE HOT CLIMATE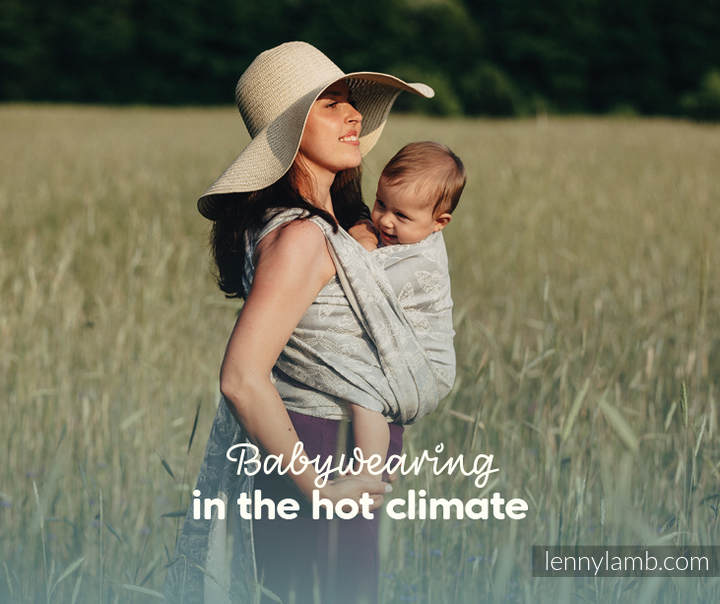 Babywearing in the hot climate.
Summer is approaching – so holiday plans and heatwave are coming.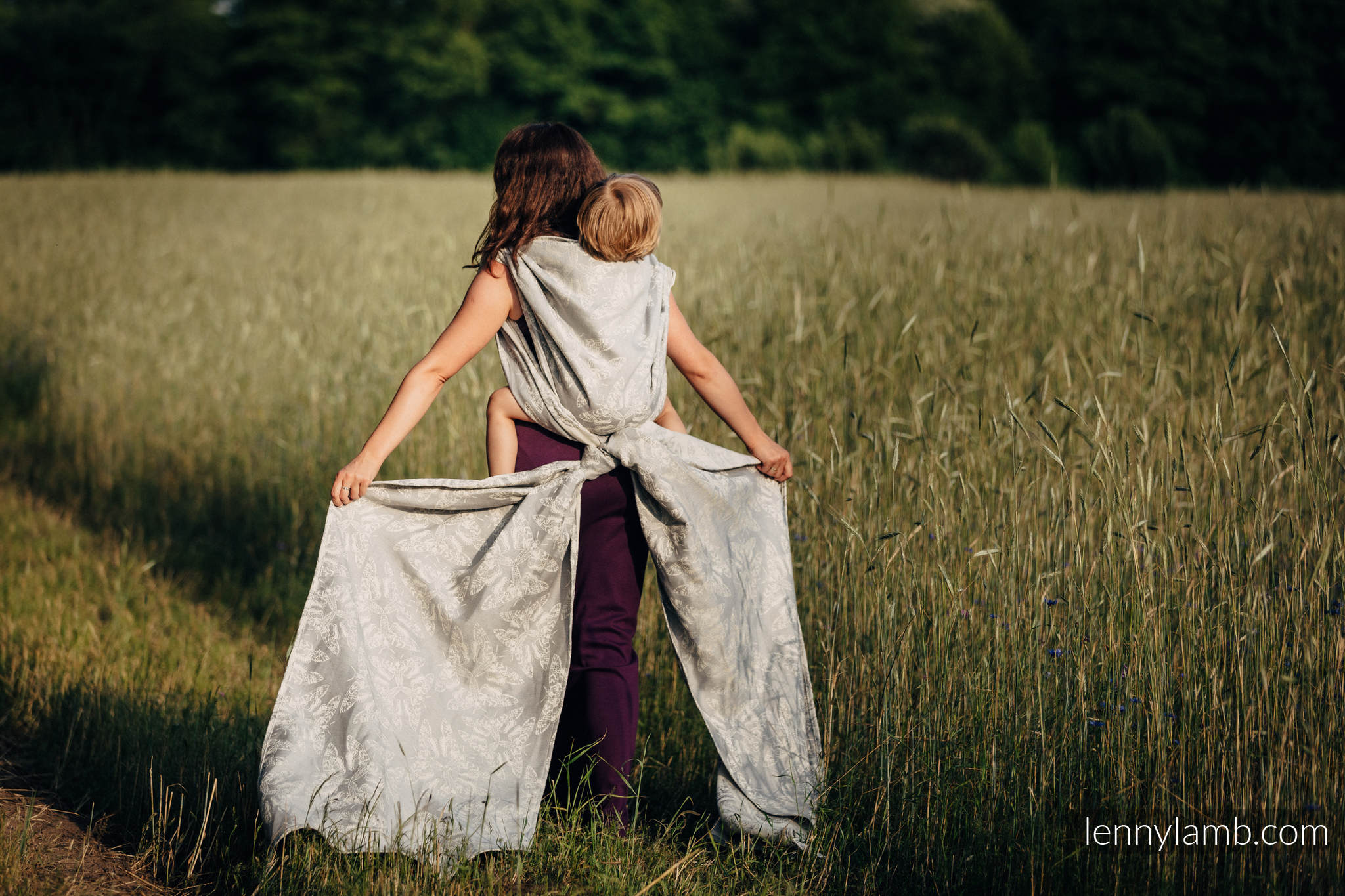 One of the frequently asked questions are: 'Can I wear my baby in heatwave'; 'Isn't it too hot to babywear?'; 'Is babywearing safe during the holidays in the hot climate?'. The answer is: yes, babywearing is possible even if it's very hot. Here are some practical tips.
Use your common sense and mother's instinct as a guide

Observe the baby and yourself. If you see any signs of the inconvenience – make a break in the babywearing. Shorter or longer, depending on your needs: reactions to the heat are very individual and there're no general rules how long you can babywear in 28, 30, 35 Celsius degrees. Check how your little one is coping with the heat (in a carrier or outside), if she or he drinks enough liquids to feel well. Avoid the open sun, choose shade. Dress the baby in light-coloured, thin and airy clothes. Protect the little head from being overheated.
Light color and single layer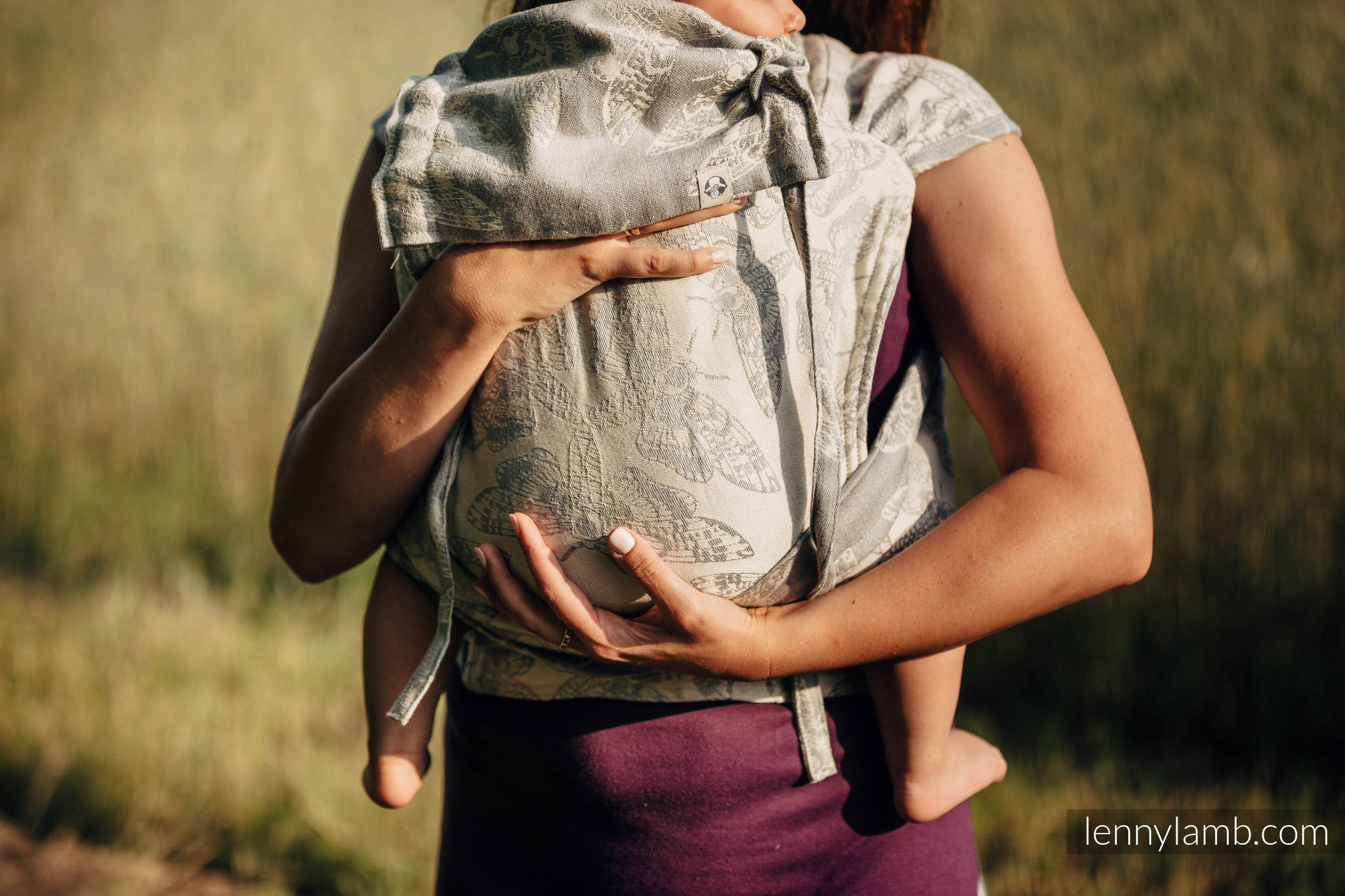 Light-colored wrap or carrier will attract less sunlight than a dark one so it may be 'cooler'. If you use a wrap – the carries you choose matter too. Single-layer carries are much arier than multi-layer ones. Try kangaroo carry or simple rucksack instead of front wrap cross carry or double hammock.
The weave and the density of the fabric
The thicker the fabric is, the 'hotter' will it be in the heat so it is always better to choose wraps or carriers made from thinner fabric in the hot weather. The weave is also very important: fabric with looser weave (for example in the LennyLamb LittleLove or Little Herringbone) will be arier than densely woven one.
Blends for the summer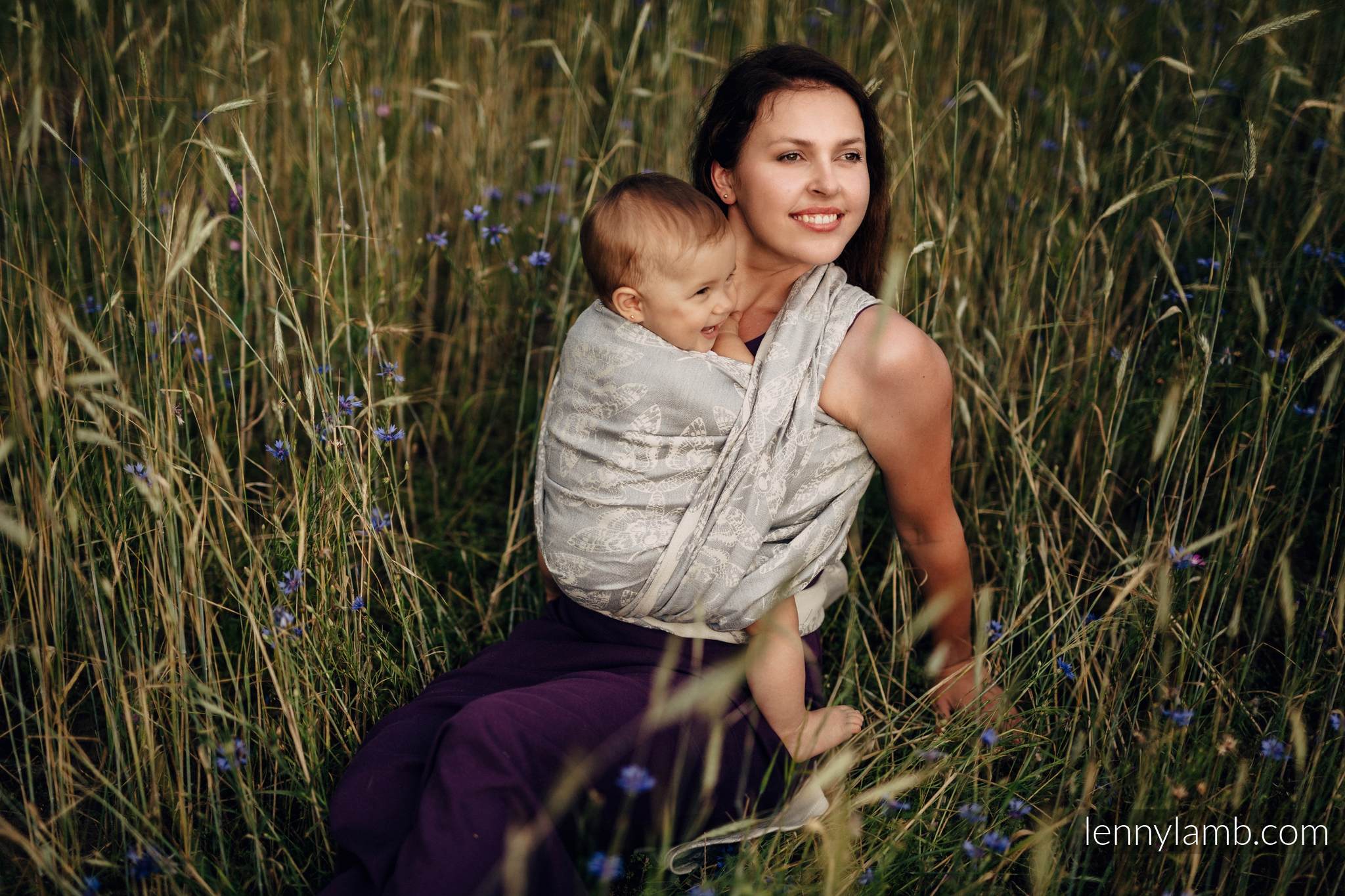 There are some blends that will help you 'survive' in the hot climate such as linen, bamboo or silk. They usually make the fabric more airy and cooler. Great thermoregulation has wool too – it keeps you warm in the winter and cool in the summer so don't be afraid to use thinner and medium thick woolies in a heatwave, especially if they're not too densely woven! Our quad blends (merino, silk, cashmere, cotton) are great examples of the fabric with perfect thermoregulation.
---