Don't give up on being active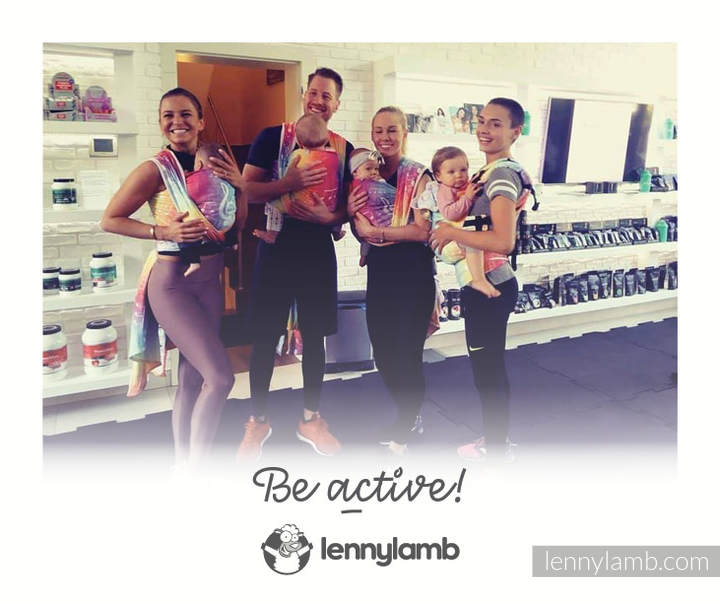 Have you already had to face it?

The birth of a child means a huge change for us - they literally turn our whole world upside down! Everything changes - our schedule, customs and plans. It often means that you have to stop your active lifestyle or at least cease it for a few years. But it does not have to be that way! You can be an active parent - and babywearing helps a lot. A carrier or a wrap can become a very good stroller supplement or an alternative to it - depending on your preferences. When wearing a toddler, you can easily walk, explore, dance, exercise and much more. Muddy roads, narrow paths, beaches, mountain trails, monuments and exercise rooms - the whole world is open to you and your child!

Benefits for the parent
Activity is an extremely important aspect of our lives - it is necessary for both physical and mental health. Staying at home and limiting your life to caring for a child can lead to despondency or even depression. Avoiding movement often results in obesity, heart and pressure problems. If you stay active and athletic - you will feel better and live longer, which is needed not only for yourself, but for your children. It is also very important that having a passion "outside" - you are stronger to deal with everyday and parental problems.
Exercise with a baby in a sling or baby carrier

Remember that a happy mother is a happy child! You can do something for yourself and at the same time be close to your baby. Some time ago, at LennyLamb, together with Aleksandra Pierończyk (Sportsmama, fitness instructor and physiotherapist), we prepared exercises in a wrap or in a carrier, thanks to which you will be able to go back to normal in harmonious way.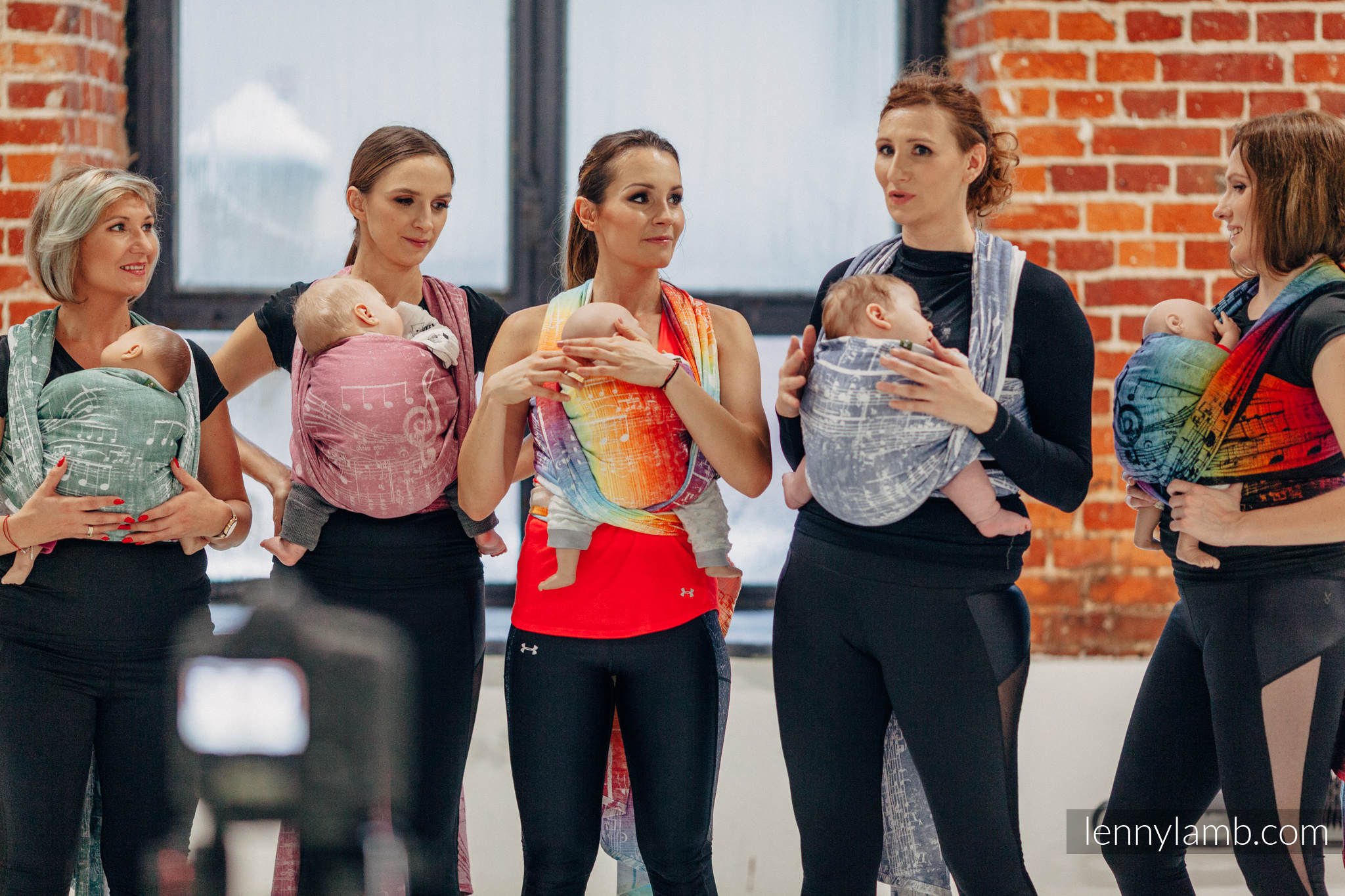 The need for training programs for exercising parents is also noticed by others. Anna Lewandowska (medalist of the world championships and European champion in karate, personal trainer, dietitian) encourages in her Healthy Plan by Ann to practice with the baby in a wrap or a carrier. Edyta Litwiniuk (personal trainer, dietician, former editor-in-chief of the magazine "Shape"), prepared exercises dedicated to pregnant mothers and after childbirth.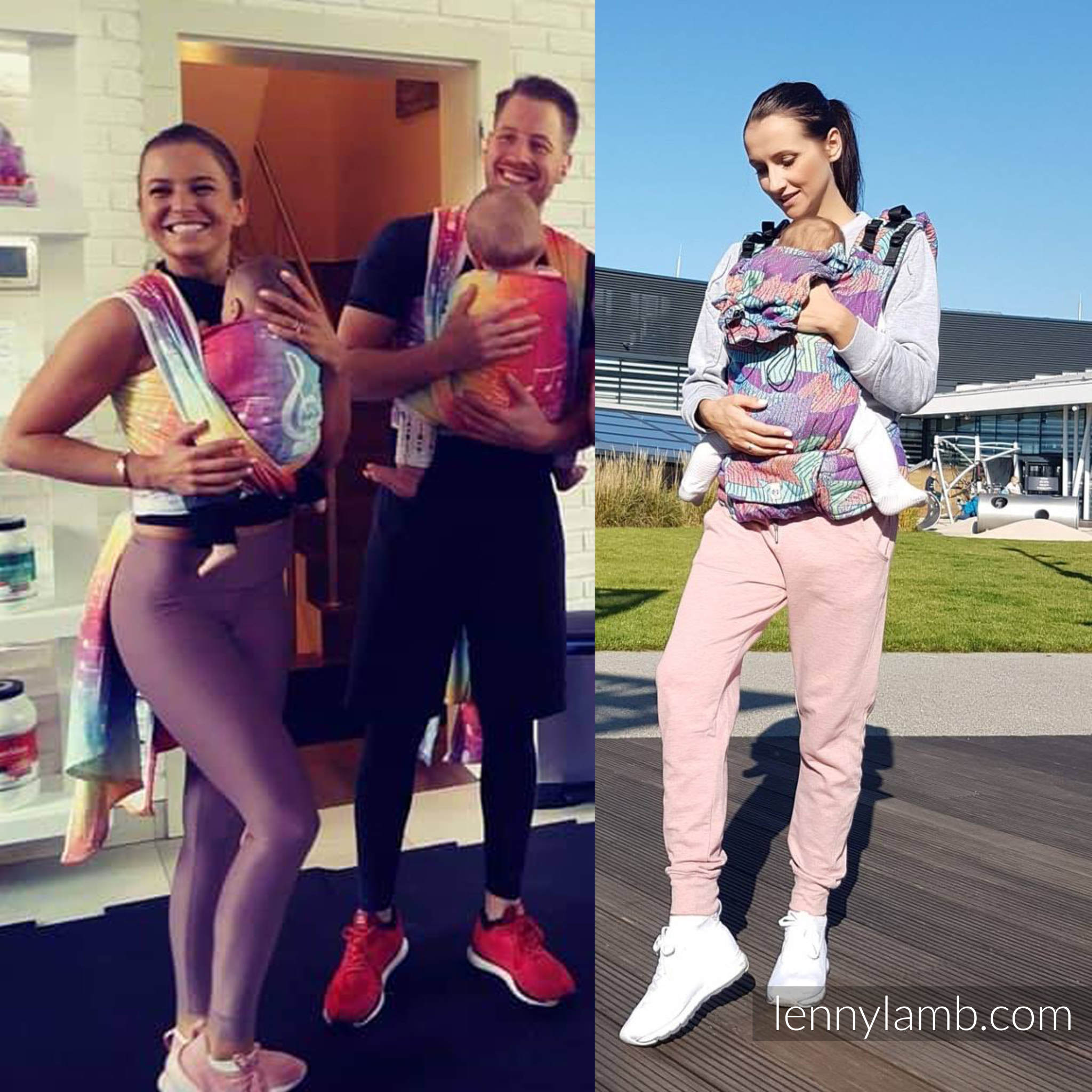 We want to say at this point that all ideas that mother would be active after childbirth are aimed at showing opportunities, not creating coercion, showing advantages and benefits, and not exerting pressure. The recommended exercises in all the above-mentioned cases have been created by women who are unquestionably professionally prepared to create trainings which certainly place the child in the centre, caring about its safety, comfort and well-being. The child in these trainings is not an addition subordinated to the mother's goal to be fit, on the contrary - all activities are based on the assumption that the child can accompany the mother in any situation, if both of them enjoy it and if it is safe for both of them. Recovering after child birth or just keeping fit is not in any way unique if compared to other moments spent together, it is just one more activity. Exercises are calm, they require effort from the mother, not the child - this is an assumption respected by the creators of the training. Of course, in every situation - when training, but also walking, playing, feeding, caring, the parents are responsible for the child and they are able to tell whether the toddler feels comfortable or not. In any situation, you should use common sense and trust your own knowledge about the child and your own observations.

Benefits for the child
Stronger, healthier and more confident parents - this is undoubtedly one of the biggest advantages of active lifestyle also for a child. But it is not the only one. Young children - after months spent in their mother's tummy - love swinging, which we provide them with when walking, dancing or exercising. Older children willingly join our activities, explore the world or train with us. This way they also acquire healthy habits for later: as the twig is bent, the tree's inclined.
Be mobile
A wrap or a carrier takes up little space. Thanks to this, you can always have them at hand, ready to use - which becomes especially important when you travel with a toddler who has not learned to walk so far and can feel tired in every moment and everywhere.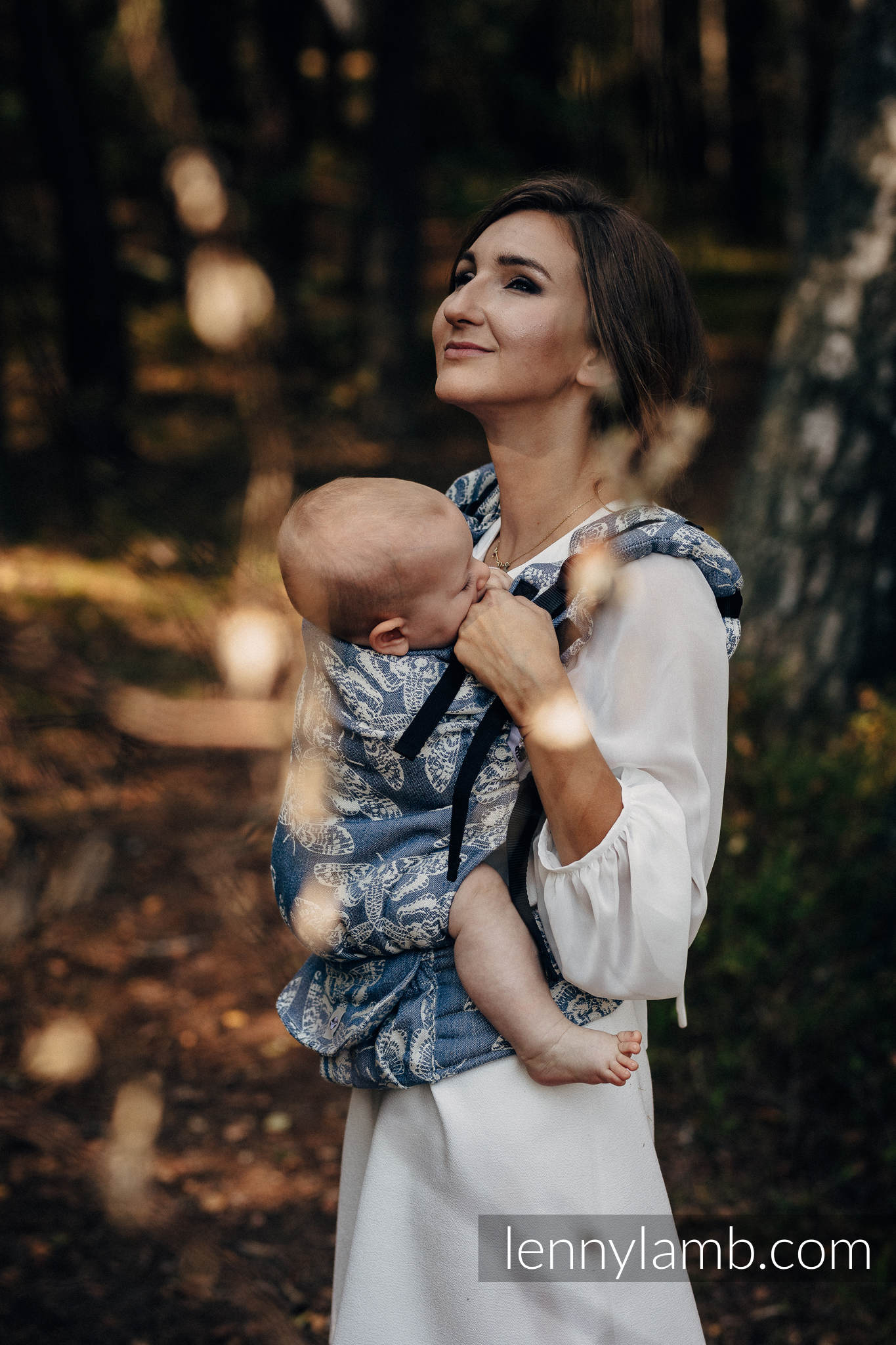 Free your hands
When sightseeing or walking - it is most convenient to have free hands: to hold the other child by the hand, reach for a guide, take a picture, eat something and for many other reasons. Babywearing gives you this opportunity.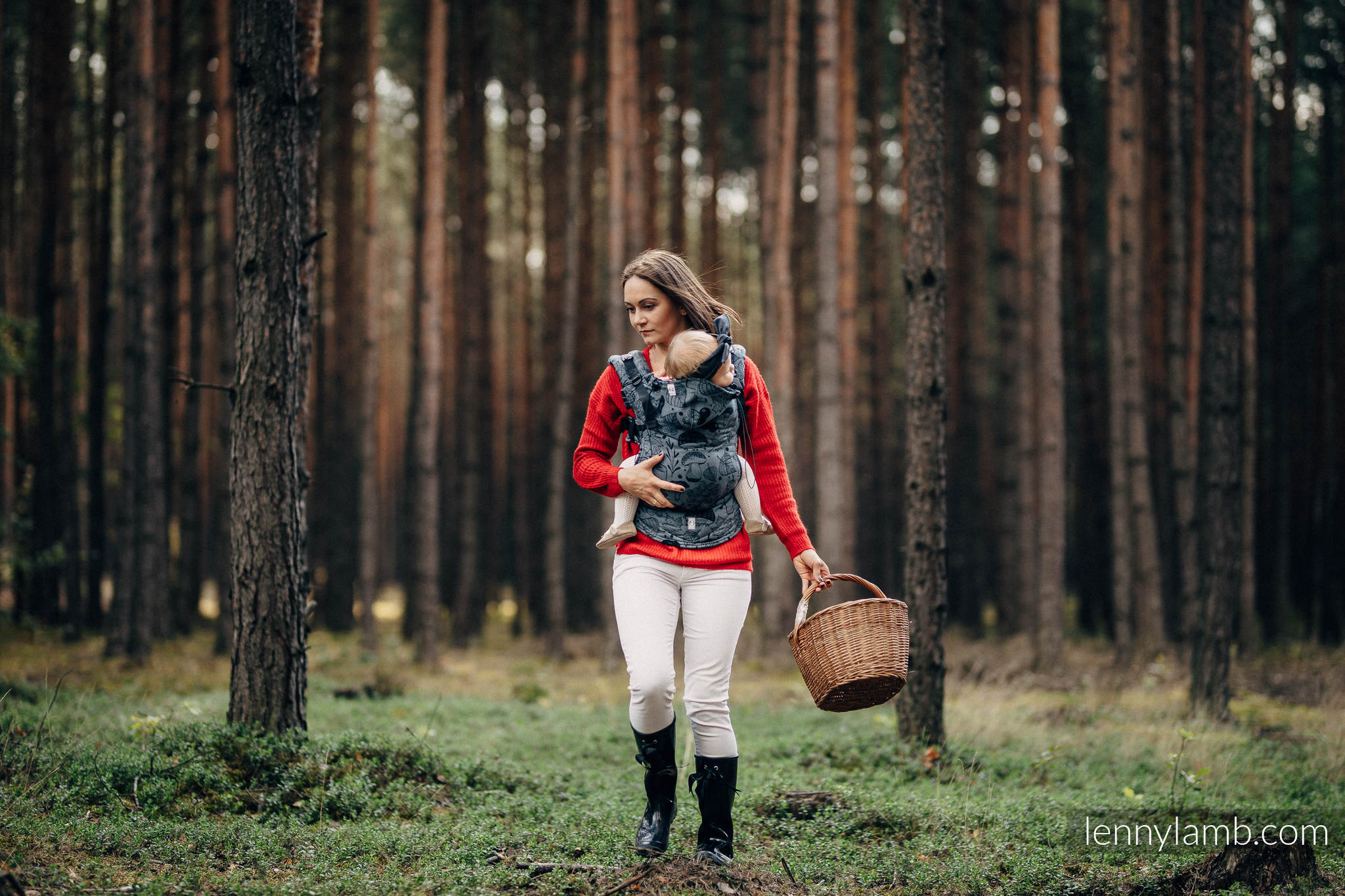 Practical tips

It will definitely be more comfortable and healthier for your body to carry an older child on the back

Planning a longer activity with a kid in a wrap or sling - plan breaks that will allow your child to stretch and change position

Check the position of the child in the sling from time to time and, if necessary, correct it. When you move, the wrap or carrier moves and the toddler's position may change

If you are planning longer activities outside the home - be prepared for the changing weather conditions

Although you can do so much while babywearing, there are still some activities to avoid - those which bring the risk of falling, like roller blading, skating, cycling or skiing. Remember to use common sense - this is the key to healthy and active life.
Whether it is organised training or just going shopping, you are the one to choose to do it. And if you decide, do not hesitate when to start, start now!

---