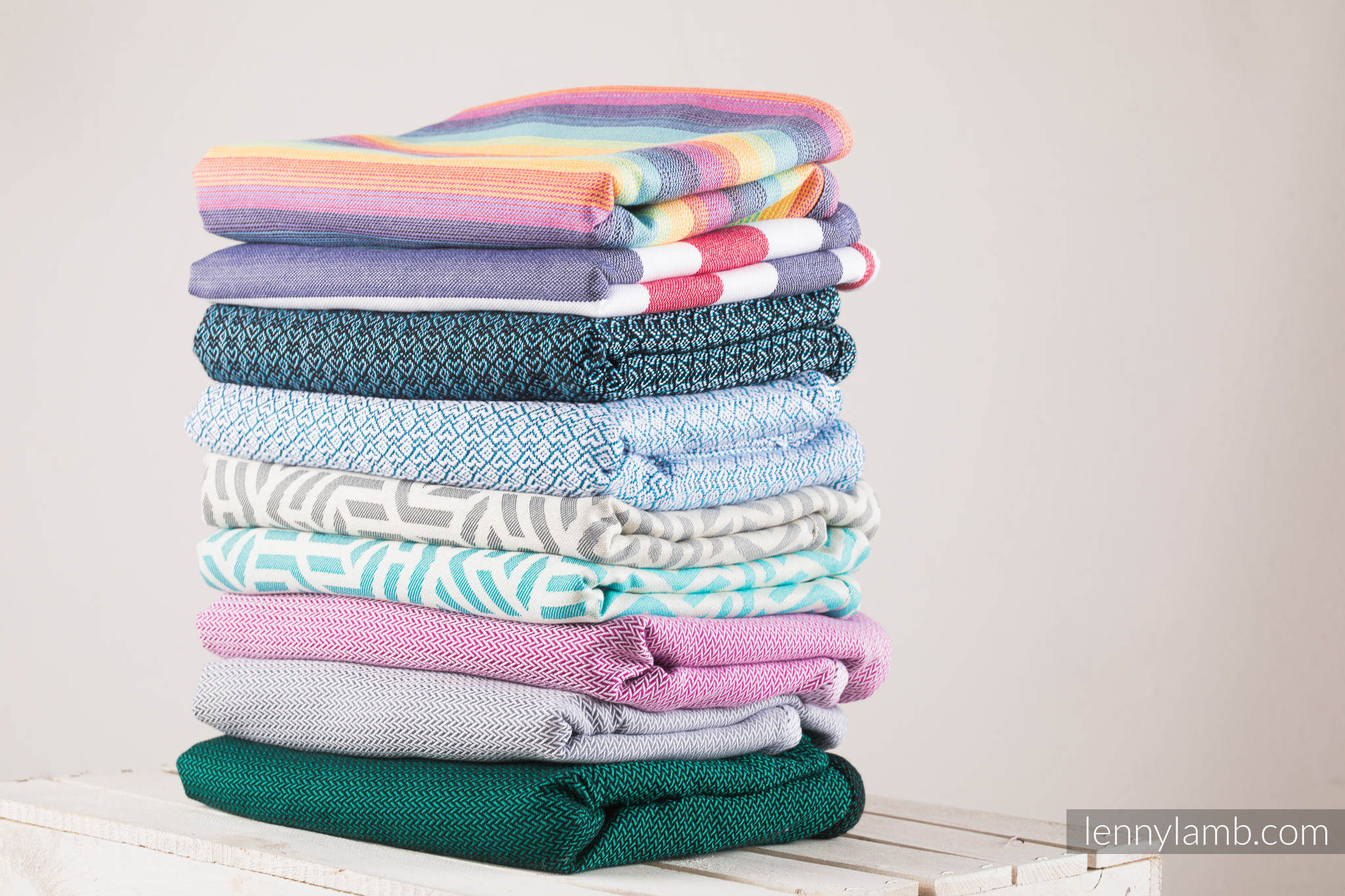 For babies with low birth weight
Age: 0+
Clothing size: 52- 68
Designed especially to provide safe babywearing and promote the development of the smallest babies
Babywearing positions
Front "tummy to tummy"
How to choose the size?
The width of the sling is approximately 42 cm. It is available in sizes 4 (XS, 3.6m) to 7 (L, 5.2m) in length, which makes it suitable for people of different sizes and figures. Learn more
The best option
From our wide range of fabrics we've selected the ones that will best fit such a small and delicate body, and provide safe support for your baby
Safety
The certificate of compliance with safety norms PD CEN/TR 16512:2015 & ASTM F2907 - 15
Acknowledged as a "hip healthy" product by the International Hip Dysplasia Institute.
Positive opinion of the Institute of Mother and Child

*in case of premature babies we suggest consulting a doctor before starting to carry them in the sling

The arrangement of the pattern on the product may differ from the one displayed on the picture.

---
****************************
2nd grade products have some aesthetic defect (double, broken thread, pills, color or pattern difference or other). 2nd grade products can also not be affected by any from above but the fabric used in those products can be unfinished and can require a bit longer time for breaking in or the products were part of the photo session.None of them affects safety. They are as safe as 1st grade products. These products cannot be subject to complaint due to above mentioned defects.


---
Does your wrap come from a true weaving studio, or from a manufacturer that just sources random fabric ? LennyLamb is a true weaving studio.
---