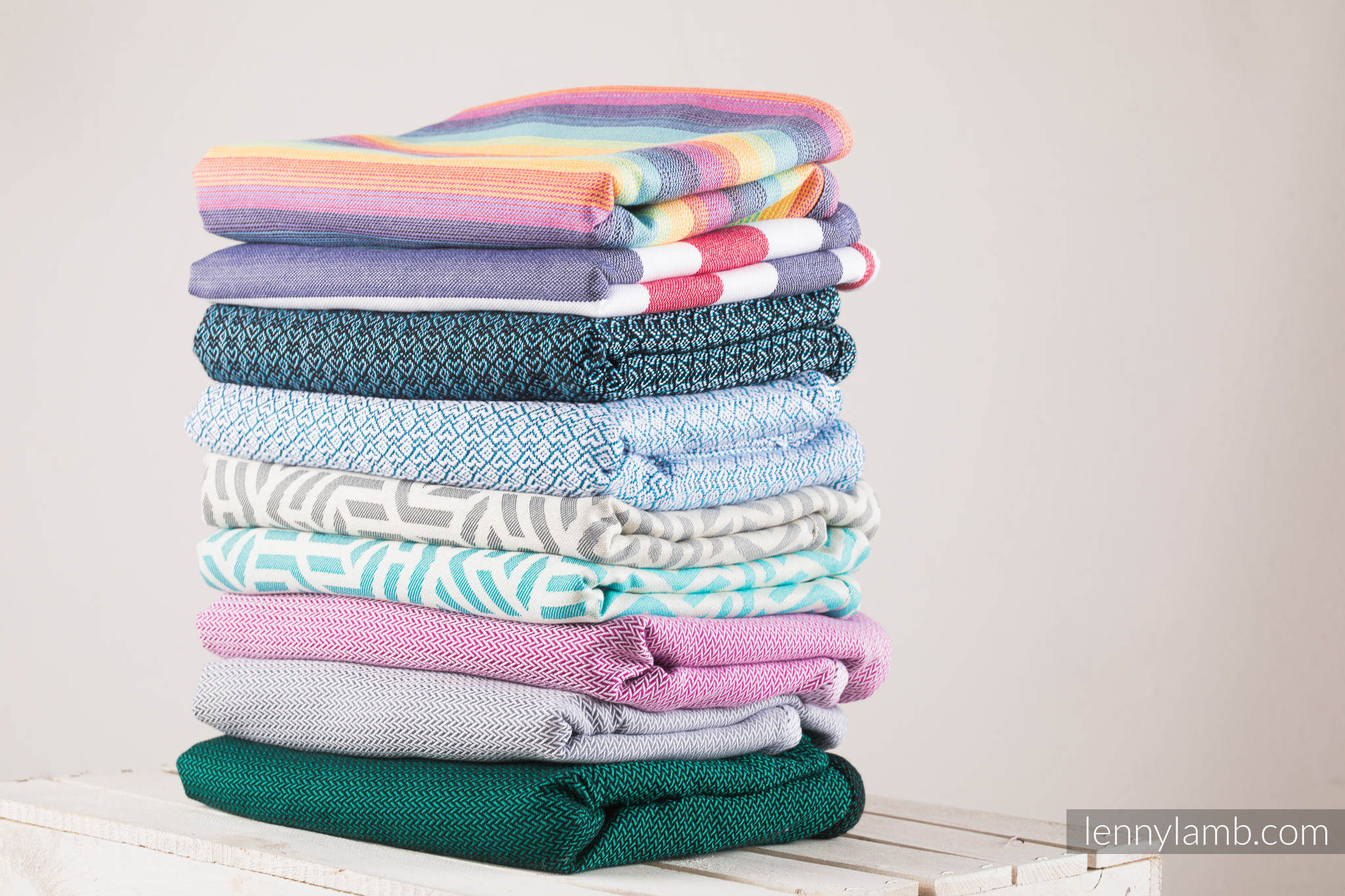 For babies with low birth weight
Age: 0+
Clothing size: 52- 68
Designed especially to provide safe babywearing and promote the development of the smallest babies
Babywearing positions
Front "tummy to tummy"
How to choose the size?
The width of the sling is approximately 42 cm. It is available in sizes 4 (XS, 3.6m) to 7 (L, 5.2m) in length, which makes it suitable for people of different sizes and figures. Learn more
The best option
From our wide range of fabrics we've selected the ones that will best fit such a small and delicate body, and provide safe support for your baby
Safety
The certificate of compliance with safety norms PD CEN/TR 16512:2015 & ASTM F2907 - 15
Acknowledged as a "hip healthy" product by the International Hip Dysplasia Institute.
Positive opinion of the Institute of Mother and Child

*in case of premature babies we suggest consulting a doctor before starting to carry them in the sling

The arrangement of the pattern on the product may differ from the one displayed on the picture.

---
This special weave requires more love 😁 Jacquard fabrics are dozens of different weaves - each of which creates a completely different spatial construction from the yarn 😁 This allows Lenny to weave fabrics that are fluffy, cushy, soft and very supportive at the same time 🙂 Such unique fabrics, however, require exceptional care - their three-dimensional weaves sometimes like to snag. But this very feature that makes the fabric pulls is also responsible for the amazing properties of jacquard fabrics that you love so much ❤️
---
Does your wrap come from a true weaving studio, or from a manufacturer that just sources random fabric ? LennyLamb is a true weaving studio.
---
The LittleLove design is woven in a very special way which gives the fabric its amazing softness and floppiness. Yet it also makes the fabric more gentle and prone to pulls and snags.
---