Long Woven Wrap is a perfect carrier for a newborn baby as well as for a 3-year-old. It can be carrierd in many different ways; the same wrap will fit people of various sizes and silhouettes. Its main advantage is the fact that a woven wrap is always a good choice, no matter the baby's age, weight or stage of development - all you need to do is choosing the carry that will work best for you. You can try: 'tummy-to tummy', cradle, hip or back carries.
LennyLamb WovenWraps are available in a wide variety of blends and weaves. Starting from the basic line of the cross-twill cotton wraps ending with the exclusive line of jacquard wraps made of cashmere or silk yarns.
The LennyLamb Woven Wrap has been acknowledged as a "hip healthy" product by the International Hip Dysplasia Institute.


Actual colors and pattern placement may vary from pictures.The difference in color display may be due to different monitor settings.

---
Does your wrap come from a true weaving studio, or from a manufacturer that just sources random fabric ? LennyLamb is a true weaving studio.
---
GALLEONS by LennyLamb is not just a wrap. It is a masterpiece you can wrap yourself and your baby in and immerse yourself in the world of art, finesse and sophistication. The design has been created with the highest precision to give away the craft and the artistry of the Flemish Renaissance painter - Pieter Bruegel the Elder.It is his famous painting - Man of War between two Galleys - that we have fallen in love so much that we decided to transform it into a baby wrap.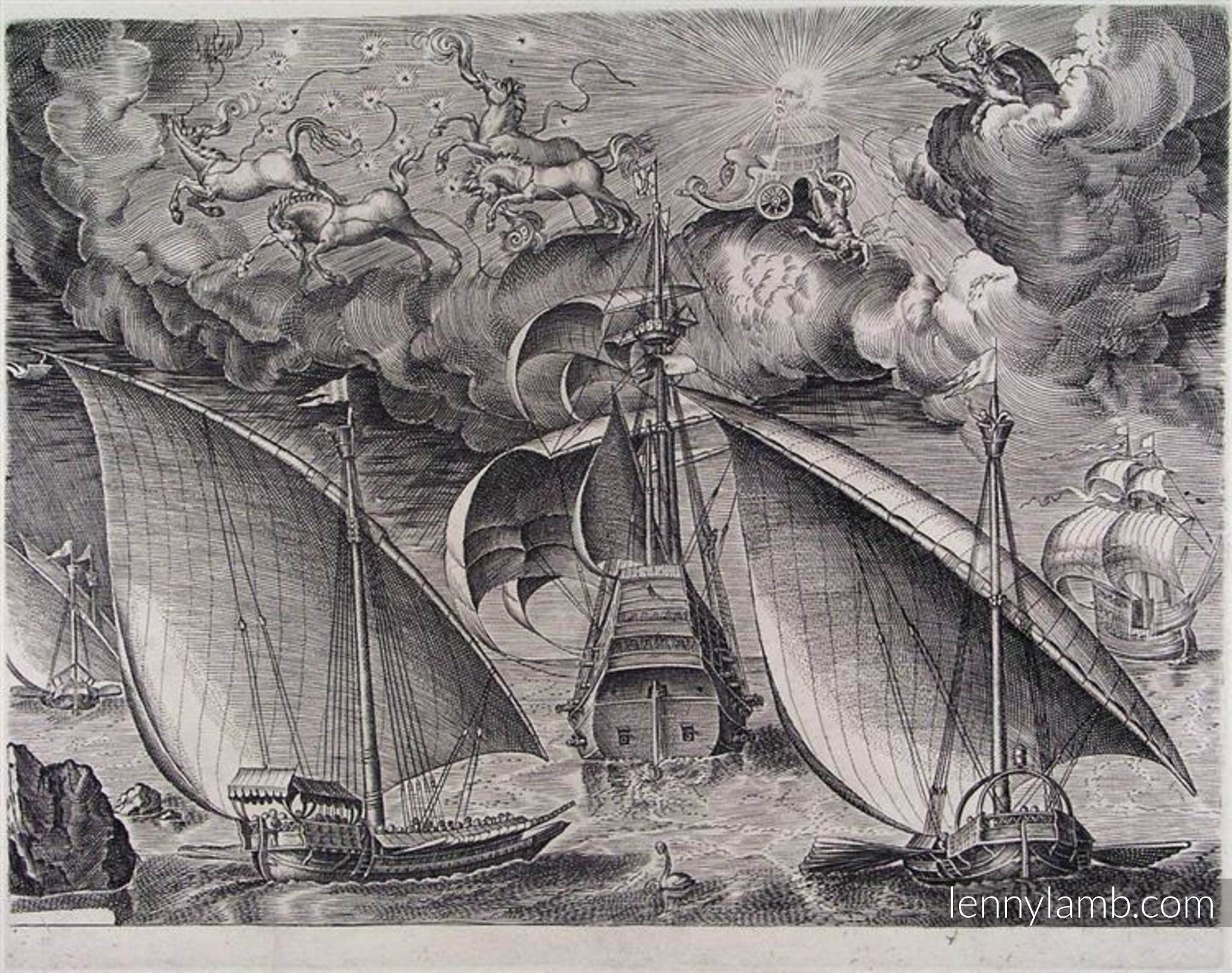 ---