The arrangement of the pattern on the product may differ from the one presented in the picture.
---
Snood Scarf will keep you warm on cold days but it is also a very fashionable piece of your wardrobe. It will add some color and stylish look to your everyday outfit. It is also a way to have a piece of your favourite wrap always with you :) Even when you no longer babywear. It has two sides: one is made of very soft knitted fabric and the other one is made of the same fabrics we use for our wraps :) It is available in one size.
You can wear it as a scarf or a hood :)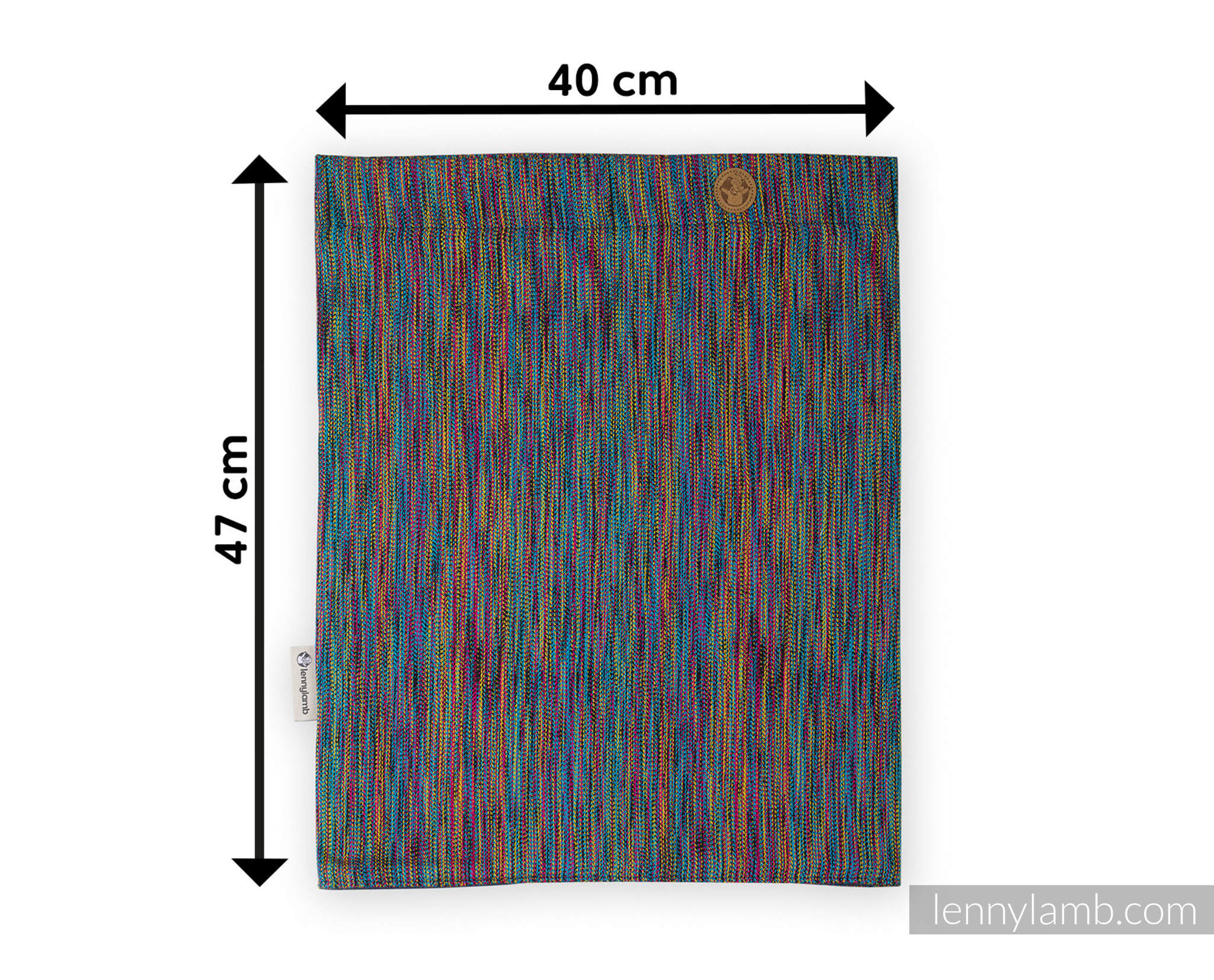 Permissible measurement error +/-2cm

---
Does your wrap come from a true weaving studio, or from a manufacturer that just sources random fabric ? LennyLamb is a true weaving studio.
---