LennyUpGrade adjustable baby carrier
For infant through toddler
Age: 1-30 mos.
Clothing size: 62-98
Safe for babywearing little babies 1 month+ (min. 3.5 kg)
Babywearing positions
Front "tummy to tummy", back (4 mnths +)
Grows with your baby
Adjustable panel for a perfect fit and healthy ergonomic position at all stages of your baby's development
Easy fit
Soft shoulder straps and hip belt for your comfort, with multi-level adjustment so they are quick and easy for you to adjust.
Hood
Comes with a coordinating, removable hood that is easy to attach for head support while sleeping, and for wind and sun protection
Pocket
Placed on the waist belt. Practical and handy; with a super easy magnet fastener. Will easily contain a phone, keys and other necessary accessories
Safety
The certificate of compliance with safety norms PD CEN/TR 16512:2015 and ASTM F2236 - 16a
Positive opinion of the Institute of Mother and Child

Acknowledged as a "hip healthy" product by the International Hip Dysplasia Institute.

The LennyUpGrade carrier is available with a breathable mesh panel -> CLICK
Adapter for LennyUpGrade carrier - allows you to shorten the panel to support the correct position of the smallest baby.
ATTENTION: Actual colors and pattern placement may vary from pictures. The color of the buttons can vary from the one presented in the pictures. Depending on the LOT of the product, the straps regulating the size of the carrier's panel can be solid black or in the colorway of the carrier.
Straps adjustment range: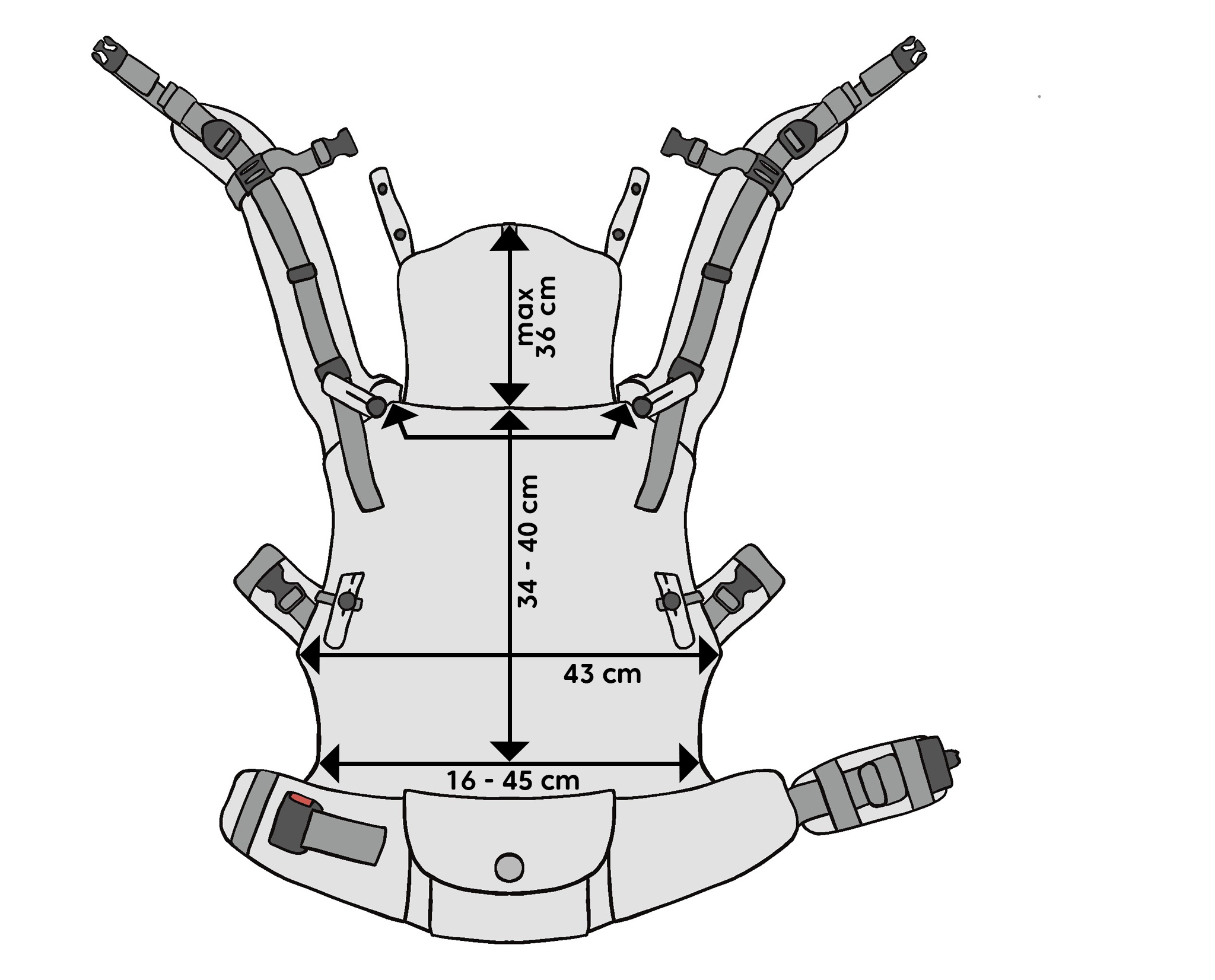 Permissible measurement error +-3cm

---
****************************
2nd grade products have some aesthetic defect (double, broken thread, pills, color or pattern difference or other). 2nd grade products can also not be affected by any from above but the fabric used in those products can be unfinished and can require a bit longer time for breaking in or the products were part of the photo session.None of them affects safety. They are as safe as 1st grade products. These products cannot be subject to complaint due to above mentioned defects.


---
Does your wrap come from a true weaving studio, or from a manufacturer that just sources random fabric ? LennyLamb is a true weaving studio.
---