The arrangement of the pattern on the product may differ from the one presented in the picture.
---
At the request of our friends, we have sewn masks that are reusable and washable and at your request we are now offering them to all of you. Terrible shortage of this type of products and the huge demand means that our sewing plant can be used differently than before, all until the supply chains are able to meet these most urgent needs. At a time when the shortage of protective equipment is bothering everyone, we try to do anything we can.

These masks are made of high quality cotton knitted fabric. They feel very soft and nicely adjust to the face shape. Available in three sizes. They provide comfort and ease of breathing.

IMPORTANT: These masks are not a medical product. Face masks cannot be returned.
The fabric may shrink during washing or disinfecting for 1-2 cm
See more details HERE.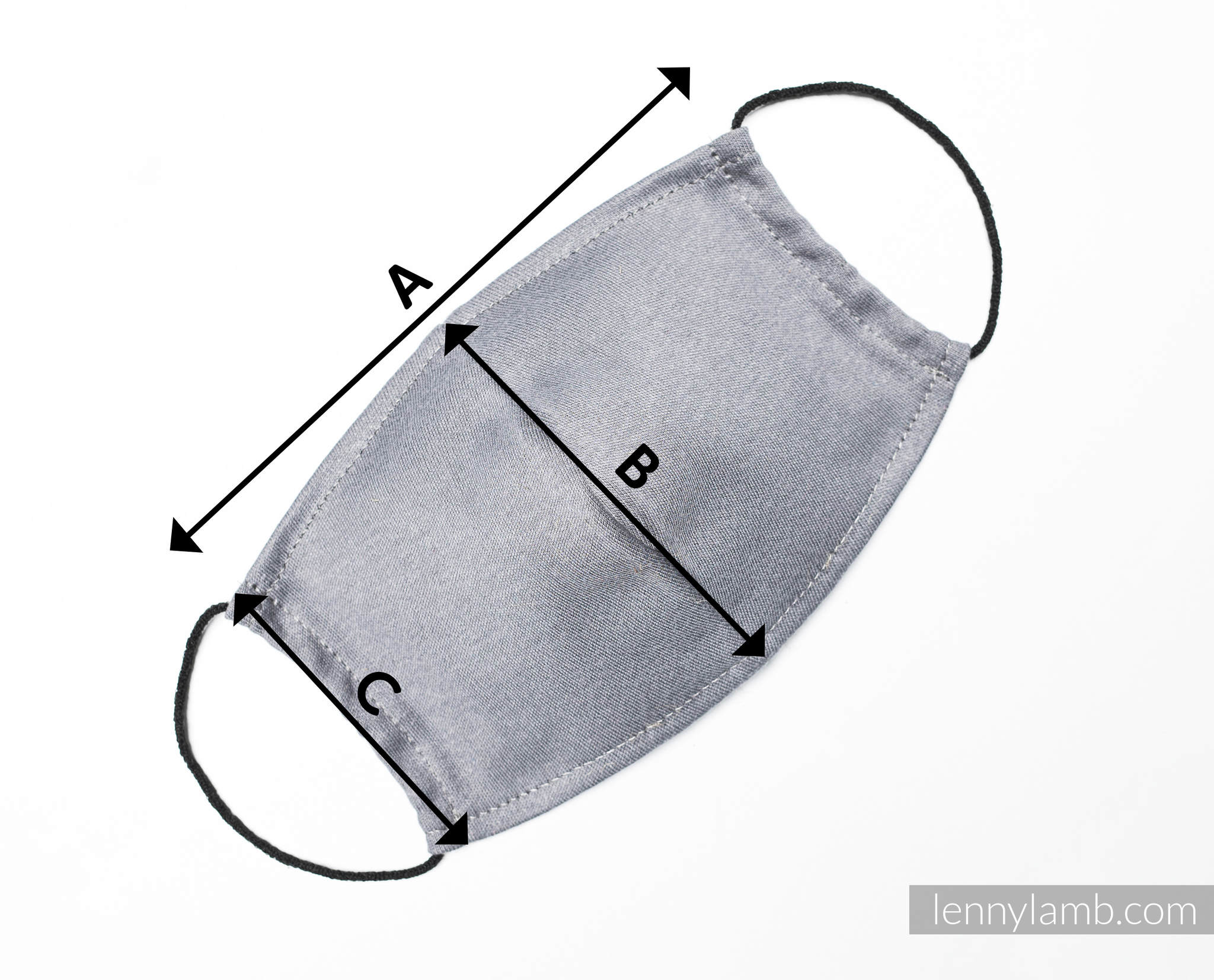 Permissible measurement error +/- 0,5 cm
---