The arrangement of the pattern on the product may differ from the one presented in the picture.
---
Light, airy and dancing LennyAladdin! Unique wide leg design and silky soft fabric make you feel like in a multi-coloured haze.LennyAladdins are available in many many colourful LennyLamb patterns transferred to a delicate tetra fabric. They are made from 100% bamboo viscose - airy and naturally antibacterial fabric. Water absorption and UV protection will be perfect for warmer days!
To enjoy LennyAladdin longer, follow the care instruction!

LennyAladdin requires hand washing at 30°C with a gentle liquid detergent and laying flat to dry. The shrinkage allowance and minimal changes in the colour of the apparel are natural processes.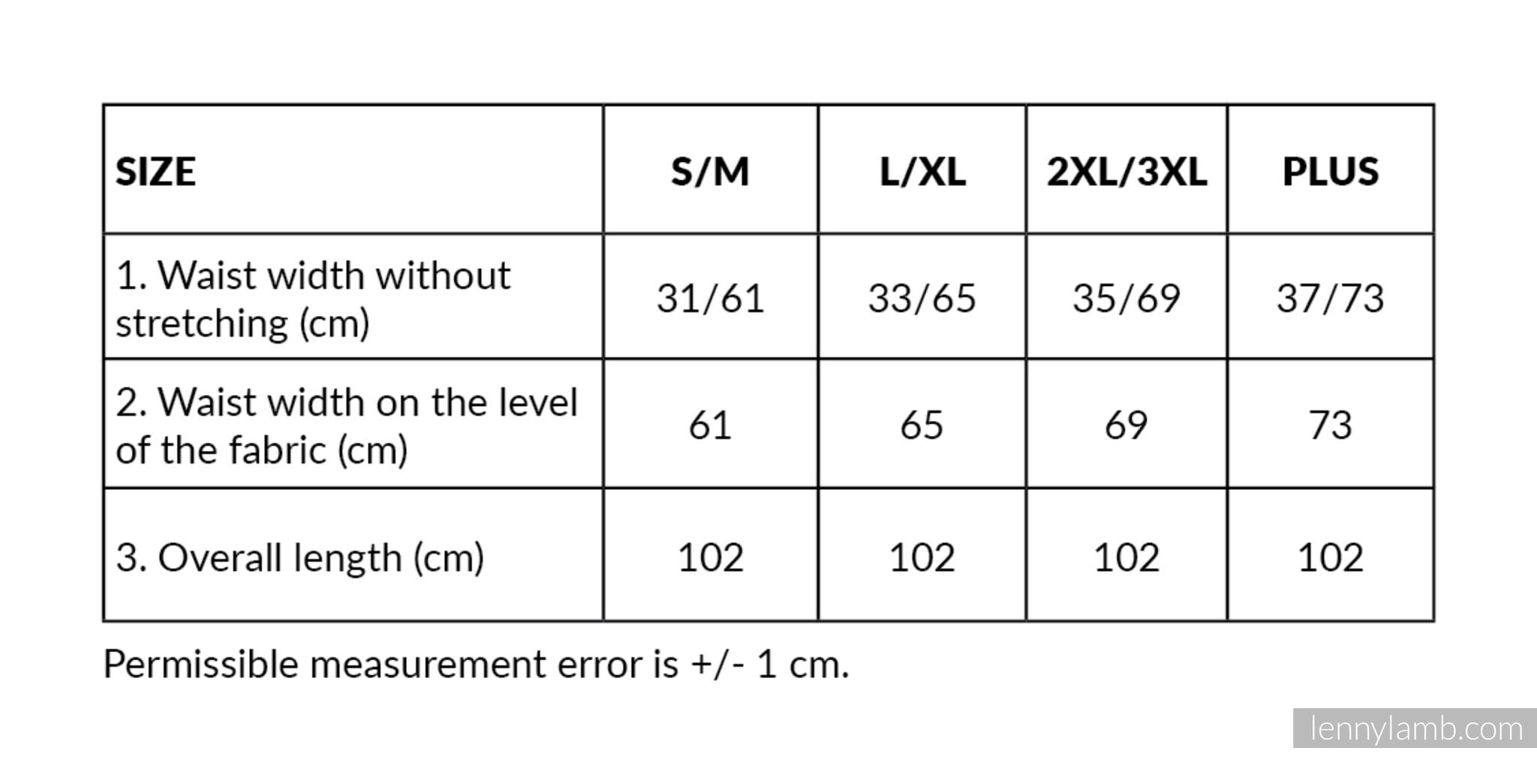 Fabric may shrink up +/- 7%.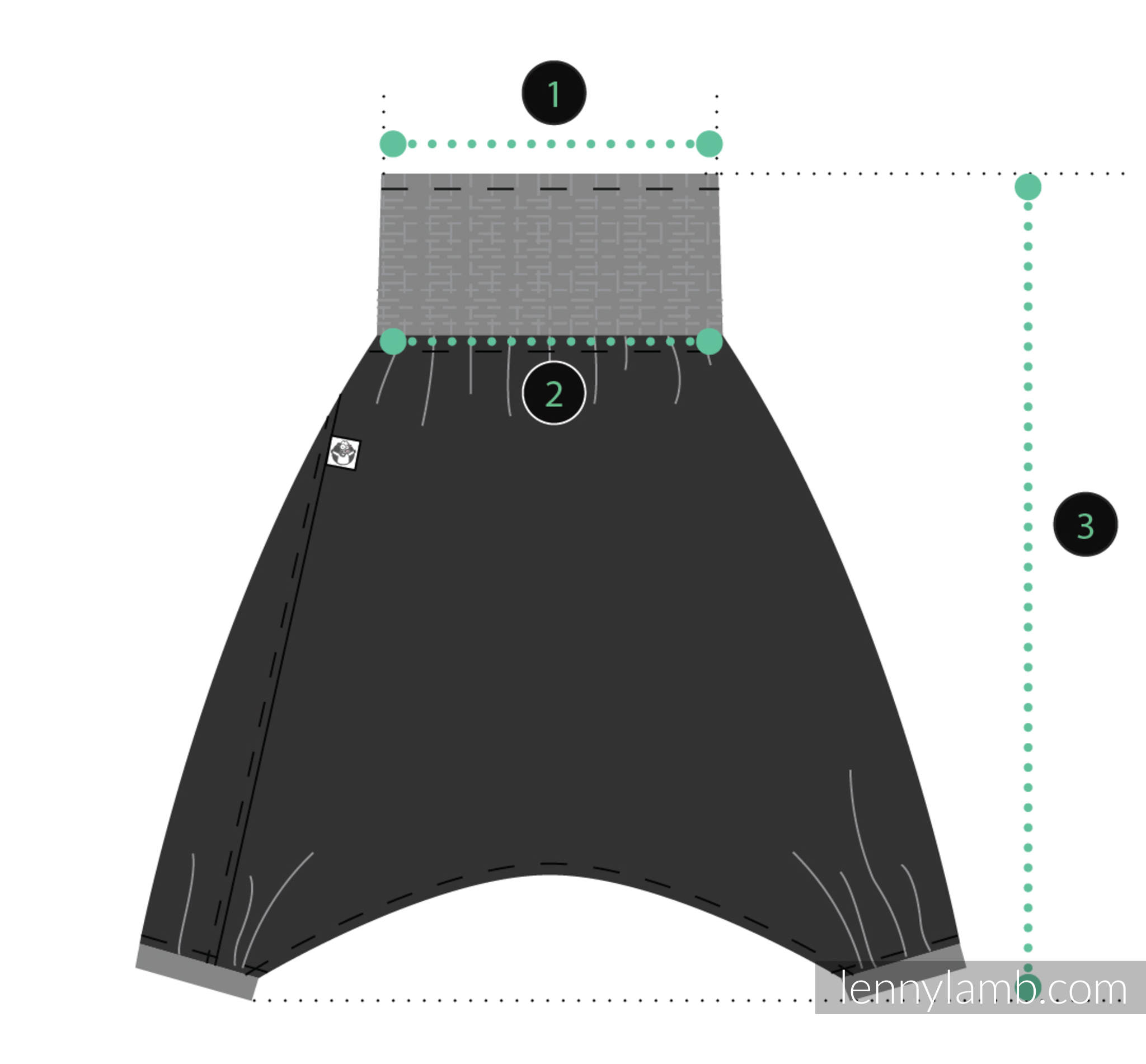 ---
****************************
2nd grade products have some aesthetic defect (double, broken thread, pills, color or pattern difference or other). 2nd grade products can also not be affected by any from above but the fabric used in those products can be unfinished and can require a bit longer time for breaking in or the products were part of the photo session.None of them affects safety. They are as safe as 1st grade products. These products cannot be subject to complaint due to above mentioned defects.


---