The arrangement of the pattern on the product may differ from the one presented in the picture.
---
Trousers LennyBaggy - fashionable, stylish and soo comfortable! Thanks to roll-up drawcords, they grow with the baby. The colourful threads weaved in the weaving studio into a full-colour wrap - now, they play the main role in the most iridescent trousers for a baby and a toddler on the market. The combination of the high quality LennyLamb wrap fabrics and 100% cotton jersey will give perfect designs, in which your baby will look stunningly for a long time.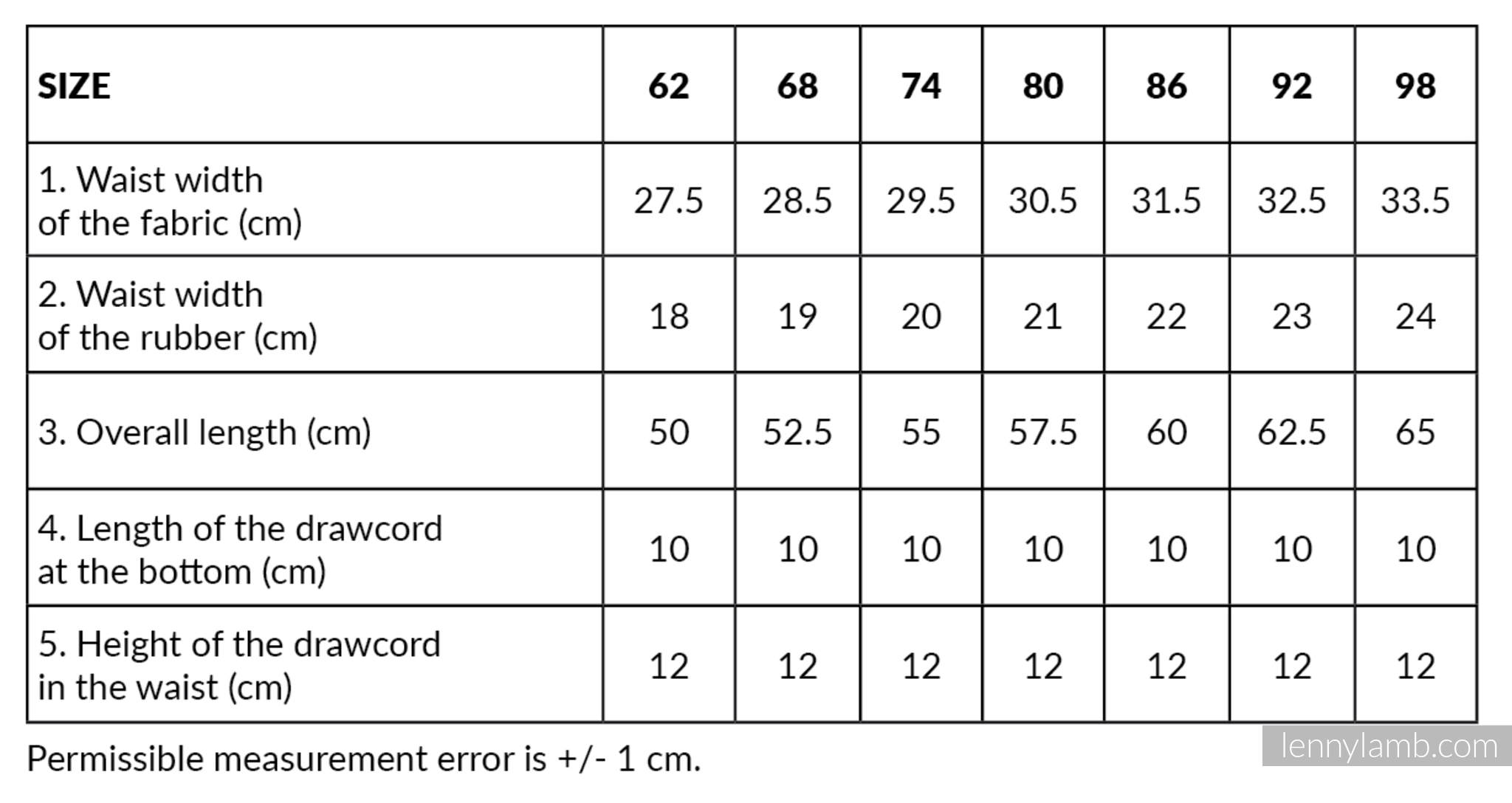 Shrinking of the fabric for about 4% is included in the size table
---
The BigLove design is woven in a very special way which gives the fabric its amazing softness and floppiness. Yet it also makes the fabric more gentle and prone to pulls.
---