LennyUp is an adjustable carrier that grows with your child! Its shape ideally corresponds with the body of a small baby and in the same time fits the parent very well. It was carefully designed for parents who are searching for a safe, easy and functional way to wear their babies.

LennyUp means:

- Safety: its construction has certificates of compliance with the ASTM F2236-16a norms and PD CEN / TR 16512 : 2015 norms
- Closeness: the possibility of wearing the baby and building the bond from the first months of life
- Comfort: multi-level possibilities to customize the shape of the panel and shoulder straps provide perfect adjustment and ergonomic position of the baby – on every stage of the child's development
- Versatility: one carrier from the small baby (above 3,5 kg) to the toddler (up to 20 kg!); safe babywearing from the second month of life
- Flexibility: two ways of babywearing (front carry from the birth and back carry from the fourth month of life)
- Quality: all manufacturing process located in one place in Poland
- Beauty: unique fabric woven in the LennyLamb weaving studio
- Shelter: adjustable hood which can be used to protect your baby's head
The LennyUp carrier has been acknowledged as a "hip healthy" product by the International Hip Dysplasia Institute.

IMPORTANT: Never carry your baby facing out !
Actual colors and pattern placement may vary from pictures.The difference in color display may be due to different monitor settings.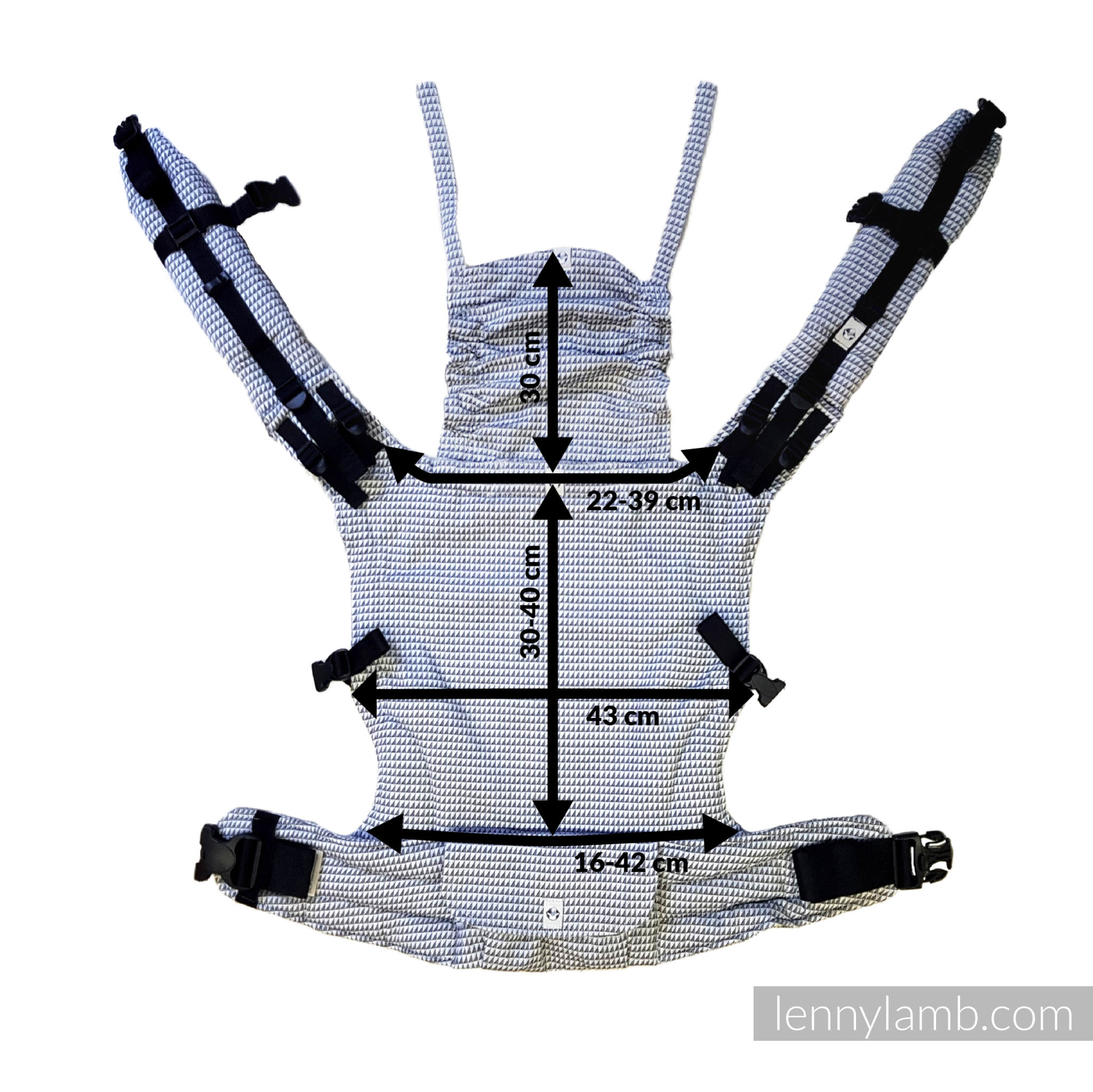 ---
Does your wrap come from a true weaving studio, or from a manufacturer that just sources random fabric ? LennyLamb is a true weaving studio.
---
The BigLove design is woven in a very special way which gives the fabric its amazing softness and floppiness. Yet it also makes the fabric more gentle and prone to pulls.
---