A bear romper from LennyLamb is a lovely transitional hooded jumpsuit. Its special cut - loose on the hips of an infant makes putting the kid in a wrap easier. It is made of a high-quality soft and warm soft knitted fabric. Colorful and patterned finishes are made of a wrap fabric make the clothes look more cheerful. Each kid will go for a walk with a smile.

The size given in the description refers to the baby's height.
Each romper is unique and that is why the arrangement of the pattern on the fabric may differ from the one presented on the photo.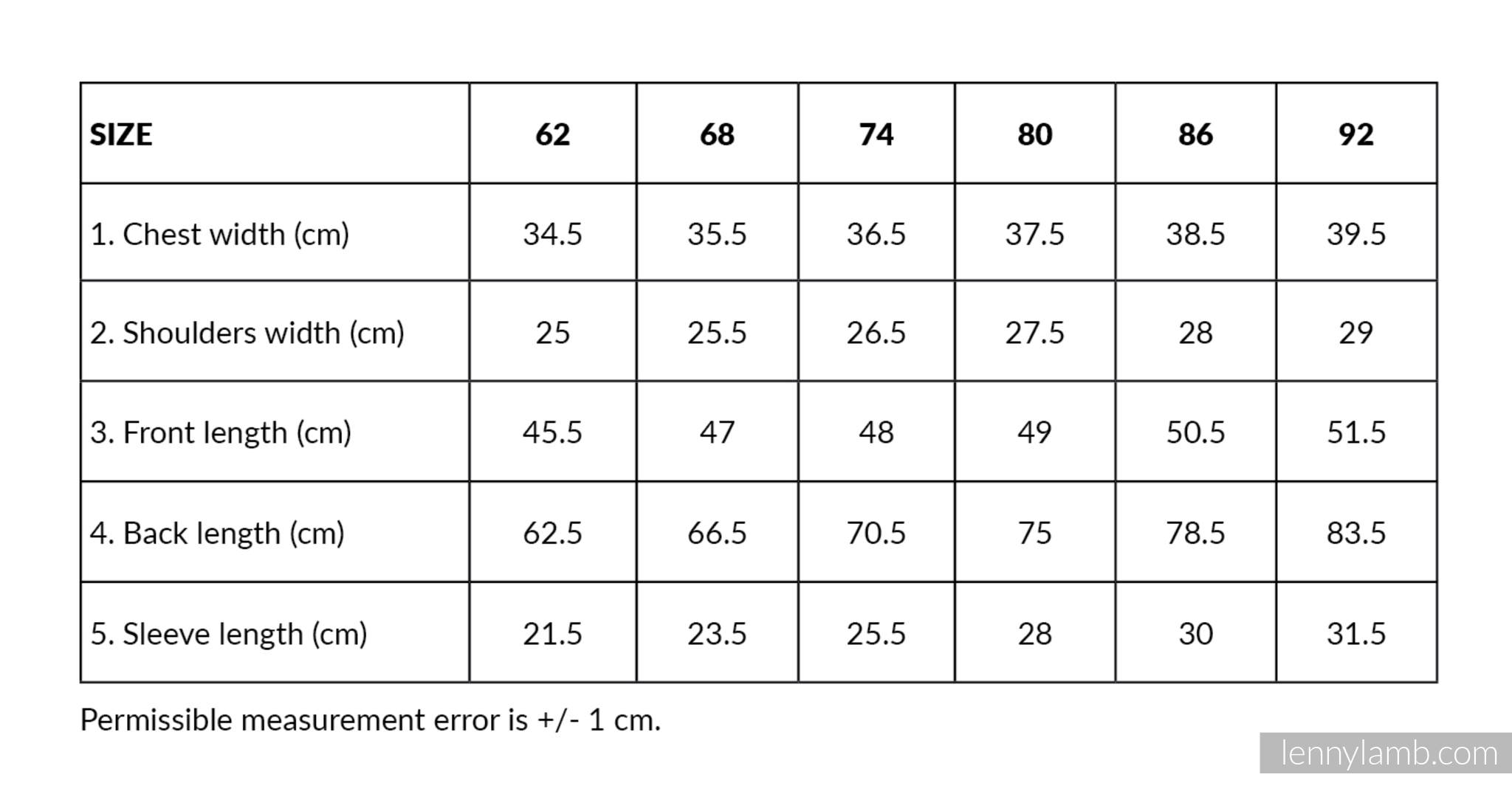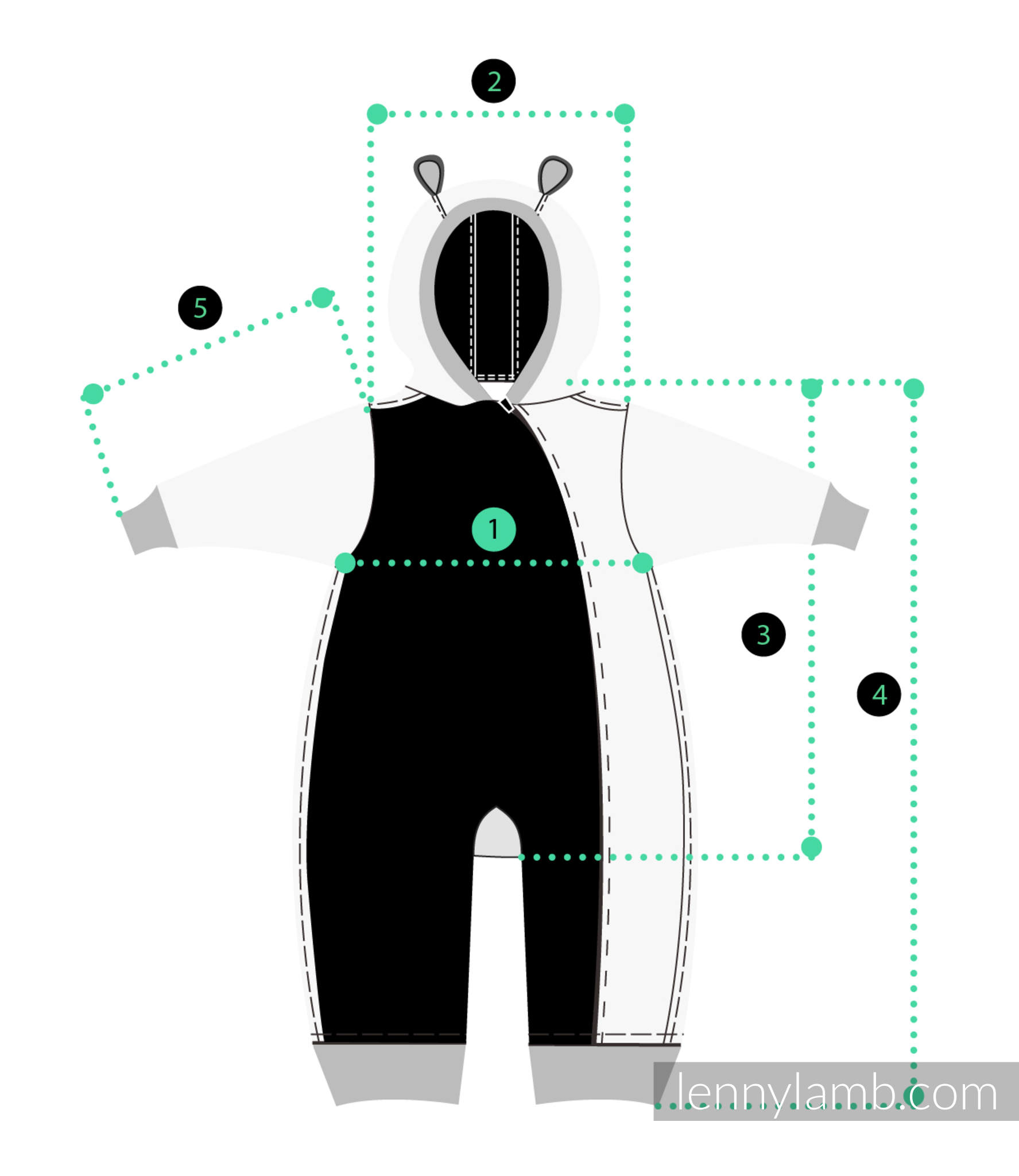 LennyLamb Bear Romper is a smart solution, not only for carried babies. Its special, more loose design allows putting the baby in a more comfortable way into a wrap or a carrier. Colourful finishing elements make the romper look cute and cosy which turns everyday walk into a joyful adventure.
Sizing provided in the product description is given in centimeters and denotes the baby's height.
Our rompers are handmade. Each one of them is unique and therefore the pattern placement on the woven fabric finishing elements may vary from the one presented in the pictures. Fleece bootees are not included.