The arrangement of the pattern on the product may differ from the one presented in the picture.
---
At the request of our friends we sewed single-use face masks and at your request we are now offering them to all of you. Terrible shortage of this type of products and the huge demand means that our sewing plant can be used differently than before, all until the supply chains are able to meet these most urgent needs. At a time when the shortage of protective equipment is bothering everyone, we try to do anything we can.
These masks are made of three layers of non-woven fabric. Materials used for sewing the masks are certified by OEKO-TEX STANDARD 100. The masks are equipped with delicate elastic bands to secure them comfortably behind the ears. They can be adjusted to the nose so that they fit tightly. The masks are available in a universal size for adults.
IMPORTANT: These masks are not a medical product. Masks are not returnable.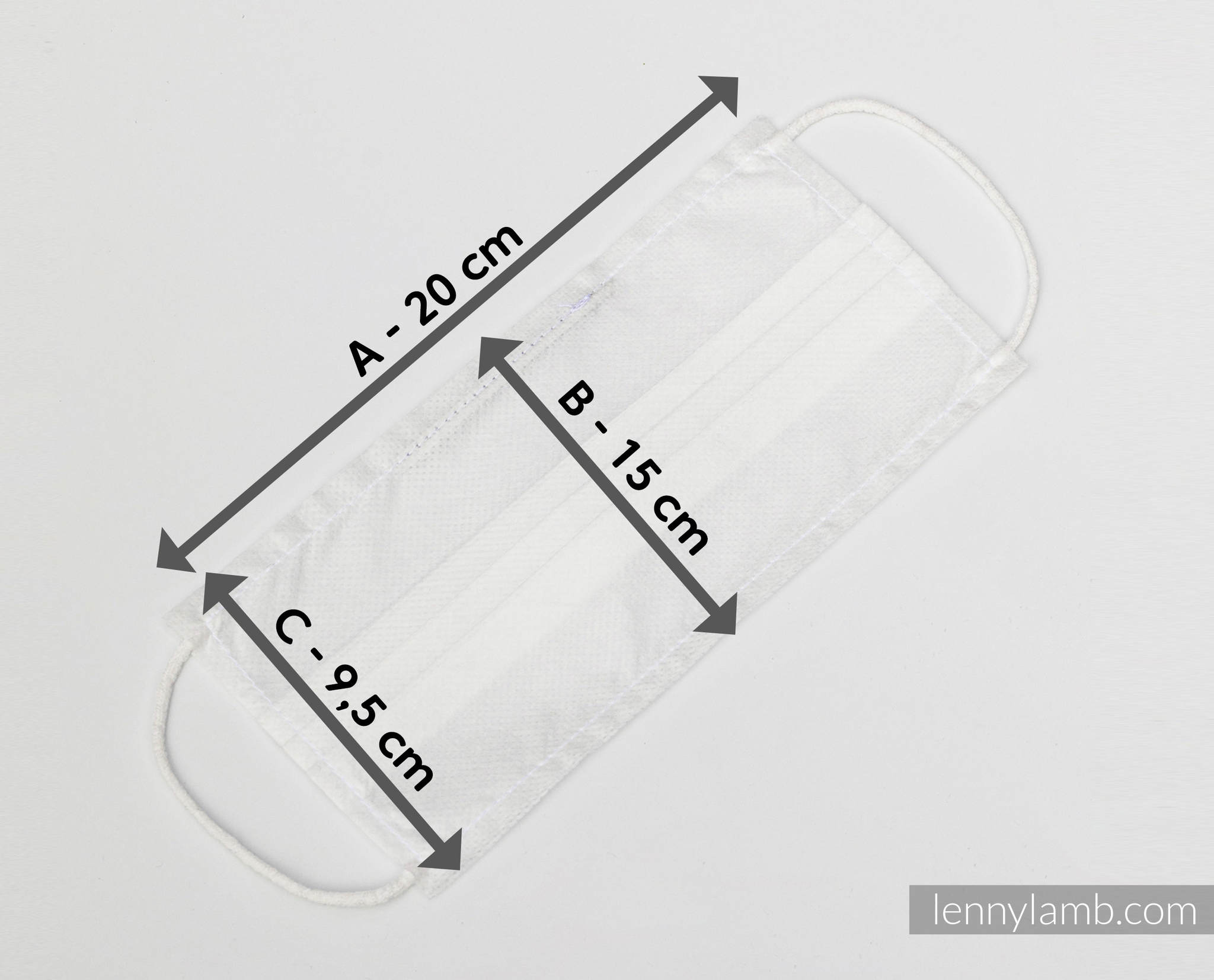 Permissible measurement error +-0,5 cm

---