The arrangement of the pattern on the product may differ from the one presented in the picture.
---
Babywearing coat from LennyLamb is a new, two-sided edition of a Parka Coat.

Babywear and don't bother about the weather! Choose your side and babywear!
Babywearing Parka Coat was made for parents who want to babywear their children in wraps or carriers, regardless of weather, even in the winter. The parka coat is two-sided. One side is hydrophobically impregnated, which reduces the absorption of water. The other provides warmth and also is soft and quilted. The coat has also two panels in the set, which should be installed between two zippers. The panels enable wearing a baby in the front and on the back, as well as two babies at the same time. The Parka Coat is unisex - it suits both men and women. The regulation system makes easier adjusting the coat to the baby as well as emphasizes your body shape. It can be also worn without the panels.

The Parka Coat is available in 4 color versions.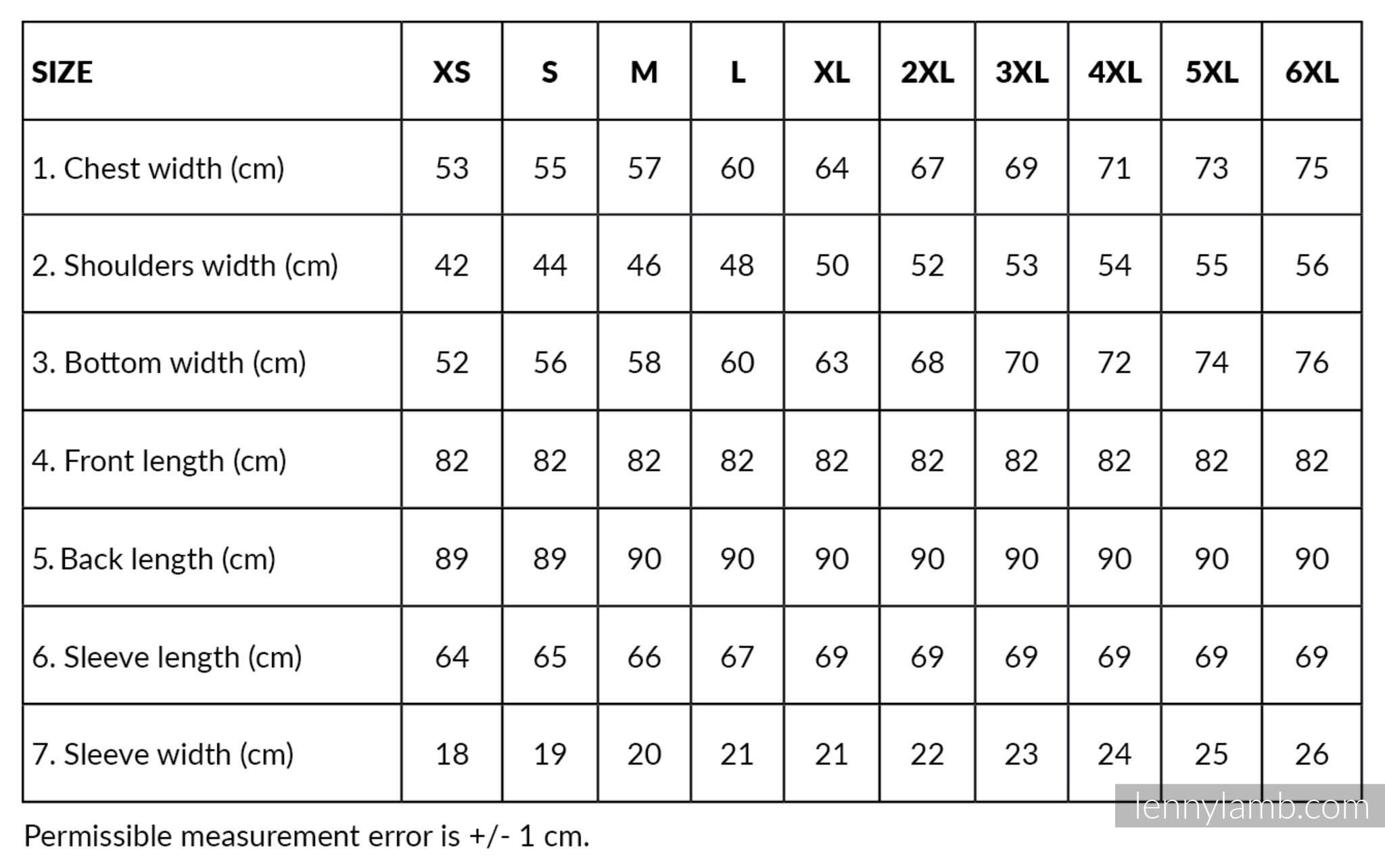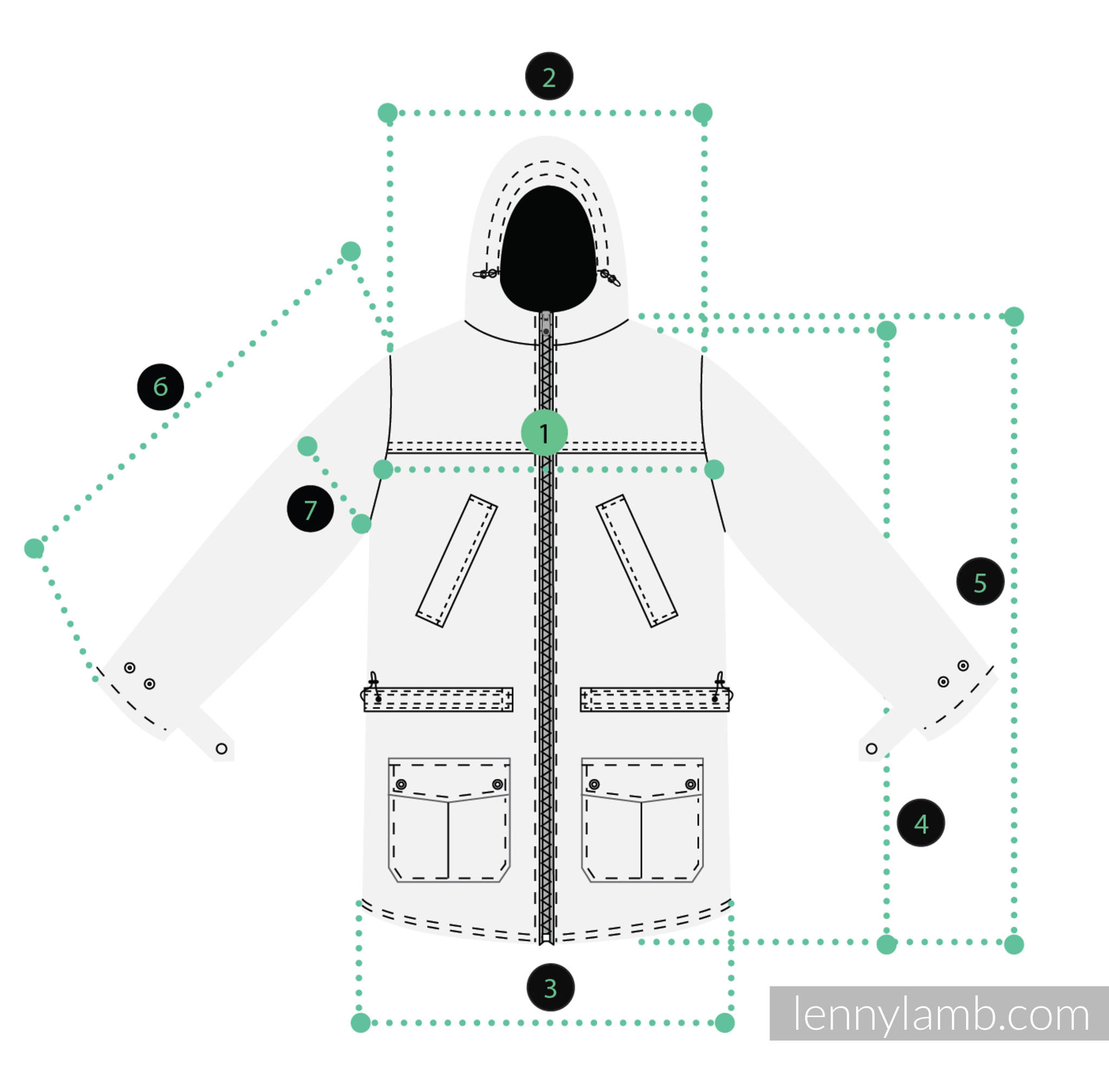 ---
****************************
2nd grade products have some aesthetic defect (double, broken thread, pills, color or pattern difference or other). 2nd grade products can also not be affected by any from above but the fabric used in those products can be unfinished and can require a bit longer time for breaking in or the products were part of the photo session.None of them affects safety. They are as safe as 1st grade products. These products cannot be subject to complaint due to above mentioned defects.


---
International size chart

---