Actual colors and pattern placement may vary from pictures.The difference in color display may be due to different monitor settings.
LennyLamb Doll Carrier is a perfect accessory for your child to join you in the babywearing adventure !
Your toddler can wear dolls and other toy friends in a carrier matching your own! How amazing is that?!
LennyLamb Doll Carriers are made of exactly the same fabrics and buckles our carriers are produced. They are safe for children, super soft and available in numerous beautiful designs and colors !
Want more options for your toddler? Check the LennyLamb Doll Slings :)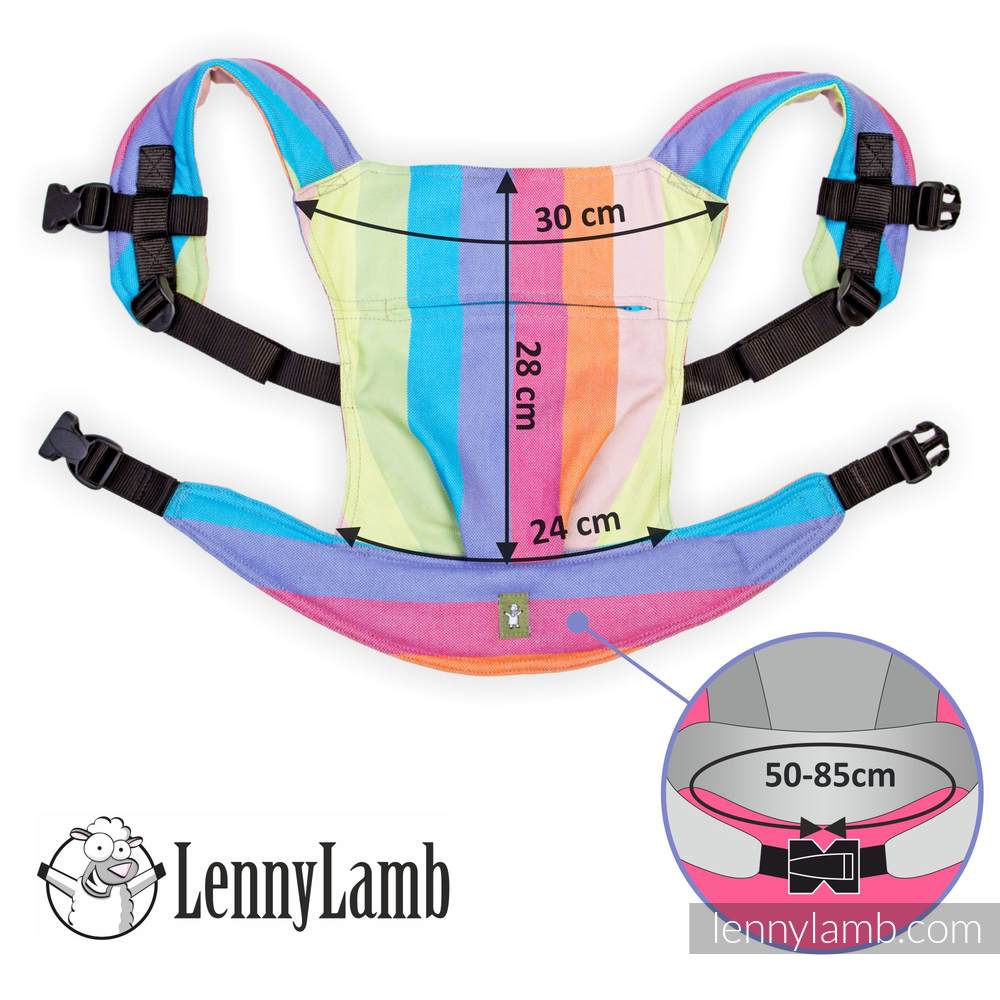 Permissible measurement error +- 3 cm
---
Linen blend is very supportive and is often recommended for heavier babies and kids. Linen is breathable and is the best choice for summer. Linen thread is known for its characteristic thickenings and irregularities.
---
Does your wrap come from a true weaving studio, or from a manufacturer that just sources random fabric ? LennyLamb is a true weaving studio.
---