Which fabric is the best for a baby wrap and carrier?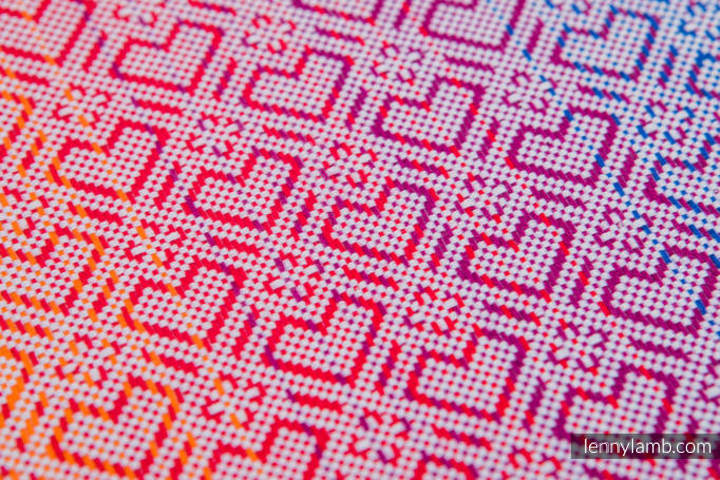 Which fabric is the best for a baby wrap?
Hello! Today we would like to help you in choosing the baby wrap fabric. We will focus on blend type, weight and weave type.
If you are looking for some tips regarding choosing the type of a wrap and its length have a look here:
https://en.lennylamb.com/web_page/10691
Woven wraps are made from a wide range of fabrics. We all would like to make the best choice. But as it's impossible to say if jeans are better then a silk dress, it is also impossible to choose the best baby wrap fabric. We believe that with our short piece of advice, you will find the best wrap for you!
Blend type
All sorts of materials are used to weave baby wraps. Most common are 100% cotton and the blends of cotton with bamboo viscose, linen, hemp, wool, silk and cashmere. We advise choosing the cotton or cotton/bamboo one for the first wrap. You will be able to wash such wrap in a washing machine which is very useful while babywearing a newborn or a little baby.
What are blends for? Are they useful and interesting? Sure! Blends change the fabric qualities.
One of the most popular LennyLamb blends is cotton, merino wool, cashmere and silk.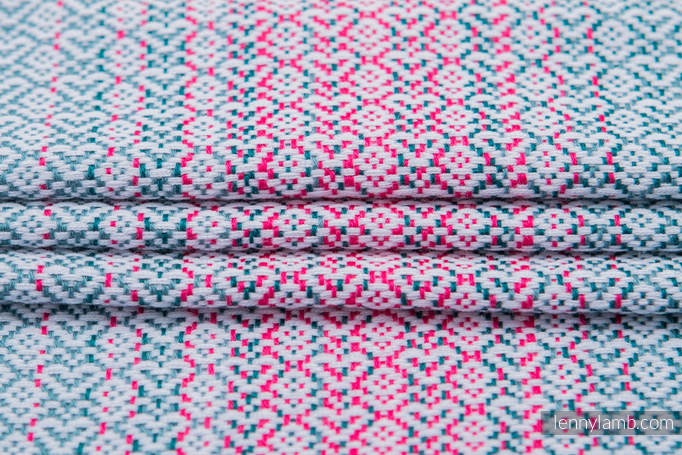 Those wraps look elegant, have a subtle shimmer and remarkable softness. They are toddler-worthy. Wool adds an extra breathable quality and a little bounce on your shoulders.
Another blend worth mentioning is famous Royal Lace - this one is the blend of cotton, linen and silk.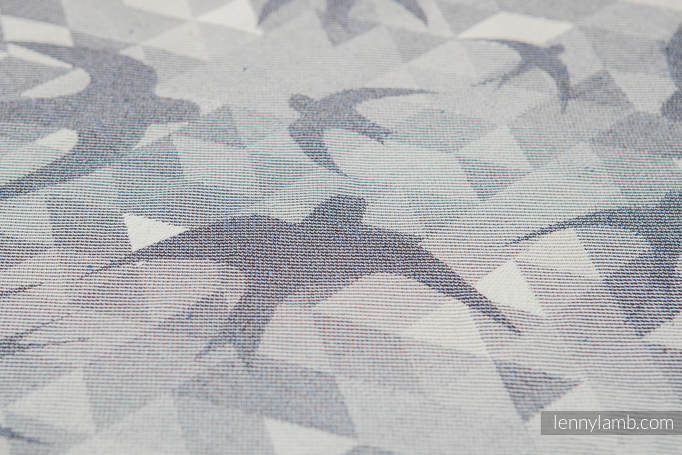 It's a perfect choice for warm climate and summer. This fabric is super soft, quickly becomes mouldable and floppy. It is very airy thanks to linen and silk. The fabric has some wonderful irregularities and unique texture.
Before buying a wrap or a carrier, you can try to find some more information about the blend. There are lots of opinions on Facebook groups. You can also look for LennyLamb reviews.

Weight
Wrap fabric can be divided into:

Thin wraps - up to 200 g/m2

Medium wrap - 200 g/m2 to 250 g/m2

Medium thick wraps - 250 g/m2 to 300 g/m2

Thick wraps - above 300 g/m2
We advise starting with thin and medium wraps. Thicker wraps are often more colorful and have more complex patterns. They require breaking in - they are not soft from the beginning and soften while wearing. They are recommended for heavier kids. We advise them for experienced babywearers.
Weave type
We do not recommend machine woven plain weave, which will not be supportive and convenient for babywearing. We do recommend baby wraps and carriers in broken twill, diamond, herringbone, Jacquard and their modifications - moulin and crackle.
Broken Twill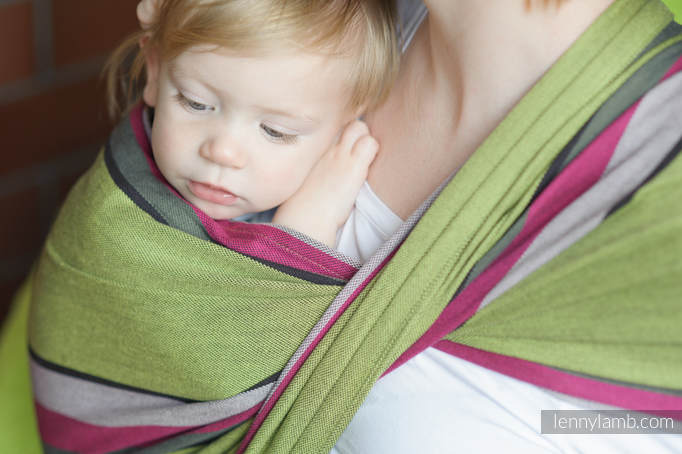 Great quality in great price. Broken twill is available in all cotton and cotton/bamboo blend. Those are the thinnest LennyLamb fabrics, very soft and easy to work with. Broken Twill is one of the best choices for the beginners. The diamond weave has similar qualities.
Herringbone weave (and moulin) 240-280g/m2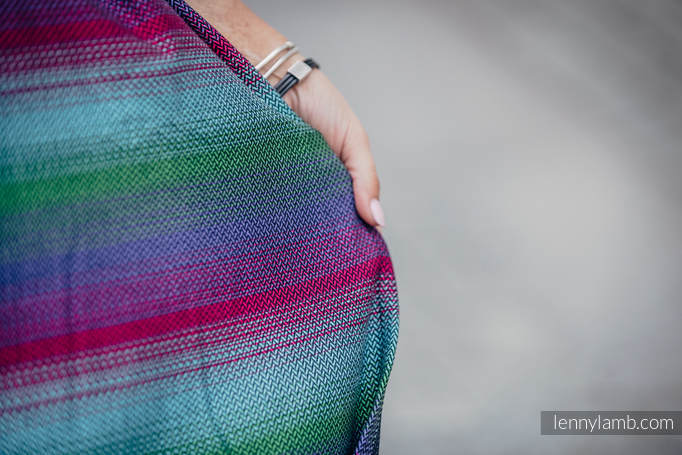 Perfect choice for beginners, it will also be supportive enough for toddlers. Herringbone weave fabric is also a great choice for carriers. The fabric is very airy, has a grippy texture which makes the wrap stay in one place.
Jacquard weave (and crackle) above 220g/m2
It's a very mixed category. Some of them have a loose weave, are very soft and breathable, delicate and prone to pulls like LittleLove. Some are woven densely, are not so airy and require breaking but once broken in, they are also very supportive.
Don't be afraid to experiment and try new things! Look for the wrap and carrier with the color and pattern you love, and wrapping qualities your shoulders will appreciate. Never forget that the most important part of babywearing is keeping them close! Our wraps are just lovely tools.
---